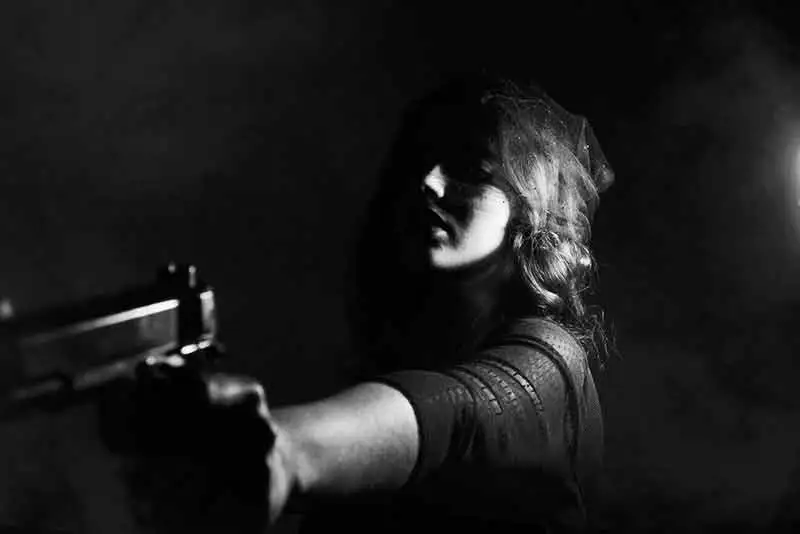 As a gun owner, you might want to consider carrying your gun concealed while in your home. Why? There have been many incidents where gun owners have been caught off guard by a home invasion and don't have their gun on their person (on their body).  A gun that is not accessible at the moment you need it, can cost you and your loved ones your lives. Here are a few examples:
Home Invasion Story #1
This home invasion takes place in 2009, Nashville, TN when Dennis Nicholson, 22, arrived home shortly before 1am, he was forced inside by Elijah Minnard, 21, armed with a shotgun and his accomplice Jeremie Thomas, 17, armed with a pistol. Nicholson's roommate, Lincoya Stephens, 25, was already home at the time of this home invasion. During a struggle over the shotgun, Stephens was hit in the leg with a shotgun blast. However, unbeknownst to the home intruders, Stephens had a pistol in his back pocket which he was able to pull out and fatally shoot Minnard. Minnard's 17 year old accomplice fled the scene after being shot at by Stephens.  He was apprehended shortly thereafter by police.
Here is video of Lincoya Stephens' account (from the TV show "I Survived") of the events that took place on that night:
http://www.mylifetime.com/shows/i-survived/season-5/episode-4
Here's a link to the local news for this home invasion story:
https://www.timesfreepress.com/news/local/story/2009/jun/24/tennessee-home-invasion-suspect-fatally-wounded/224675/
A gun that is not accessible at the moment you need it, can cost you and your loved ones your lives.
Home Invasion Story #2
Here is a home invasion that went terribly wrong for the homeowner. In this home invasion which took place in June 1994, Tallahassee, FL, two intruders, alleged to be Pablo Ibar and Seth Penalver according to various news reports, pistol whipped, tied up and executed Sharon Anderson, 25, Marie Rogers, 25, and Casimir "Butch Casey" Sucharski, 48, the homeowner.
As it turns out, Sucharski had a gun, but it was in another room, which one of the intruders found and used to shoot him and his two house guests. All three victims were murdered. One could argue that at that time (1994) it might be understandable why the homeowner, Sucharski, would believe that he should not need to carry his gun on his person in his own home. Would carrying his gun concealed on his person have saved their lives? Who can say, but perhaps it could have made a difference.  Here is video surveillance of this home invasion:
The bottom Line when it comes to carrying your gun at home
Ultimately, you will decide what's best for you. For me, since I already carry concealed every day when I am out and about, it's no big deal to carry my firearm while at home and so I do. As the saying goes, it is better to have your gun and not need it, than to need it and not have it.