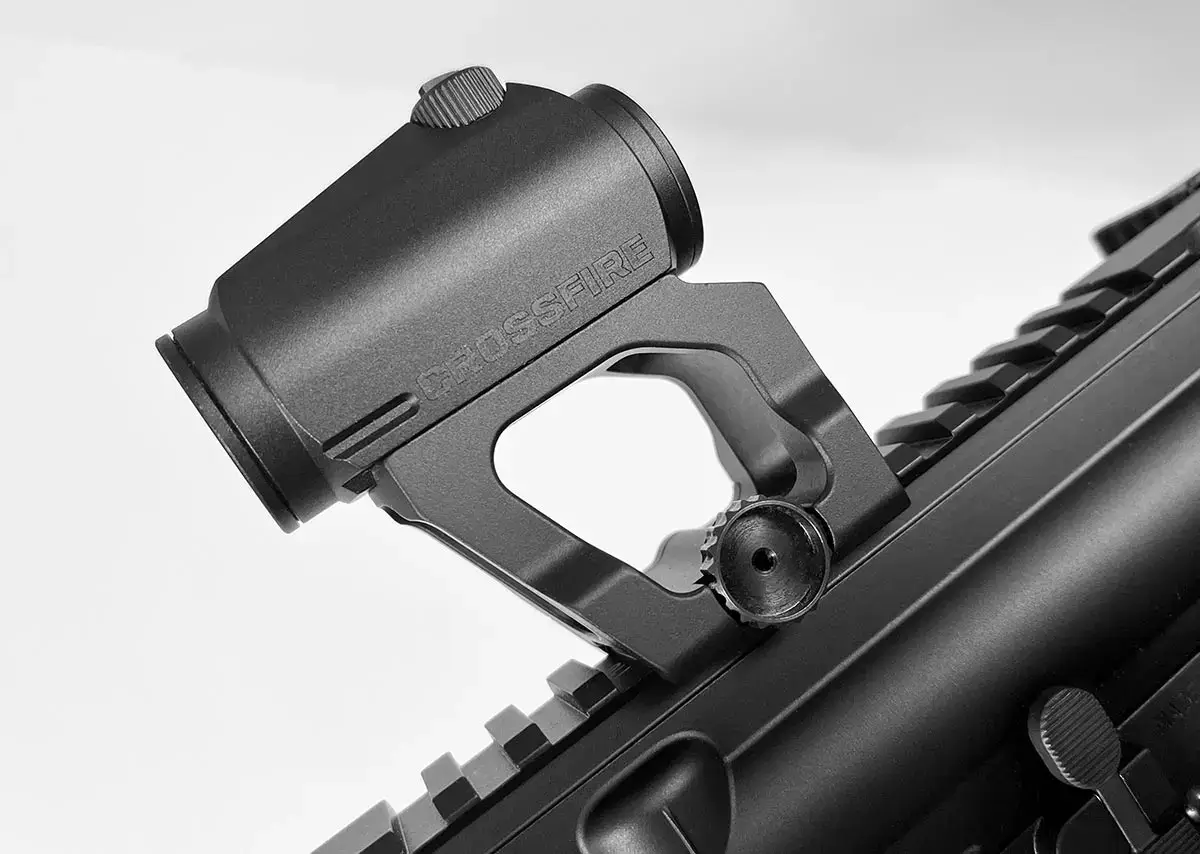 Scalarworks designs and produces high-end mounts and accessories for firearms optics that are considered by many to be the best in the industry.
In this article, we'll examine the Scalarworks LEAP/01, Quick-Detach mount. Primarily designed for the Aimpoint Micro T1 / T2 red dot reflex sight, it is also compatible with a number of micro red dot optics from other brands.
Scalarworks LEAP/01 Specs
Materials: 7075-T6 Aluminum / 4140H Steel
Finish: Type III Anodizing / Flash Nitride
Center height over rail: 1.93″ (other options include 1.42″ and 1.57″)
Weight: 1.8 oz
Features of the Scalarworks LEAP/01
The LEAP/01 features an innovative ClickDrive Quick-Detach mechanism that ensures smooth and accurate function while maintaining unmatched strength and rigidity. The LEAP's unique ClickDrive mechanism utilizes the force from a spring-loaded ball-detent which results in a 100% recoil proof mount.
Another key element of this design is the utilization of a super strong clamp in conjunction with hardened steel pins and a stopper to let you know when it's opened enough to clear a Picatinny rail.
The base of the LEAP/01 is machined from 7075-T6 billet aluminum which offers a greater strength to weight ratio than 6061-T6 aluminum.
The LEAP/01 mount also has a forward leaning design to provide additional room for magnifiers.
The Scalarworks LEAP/01 is made in the USA.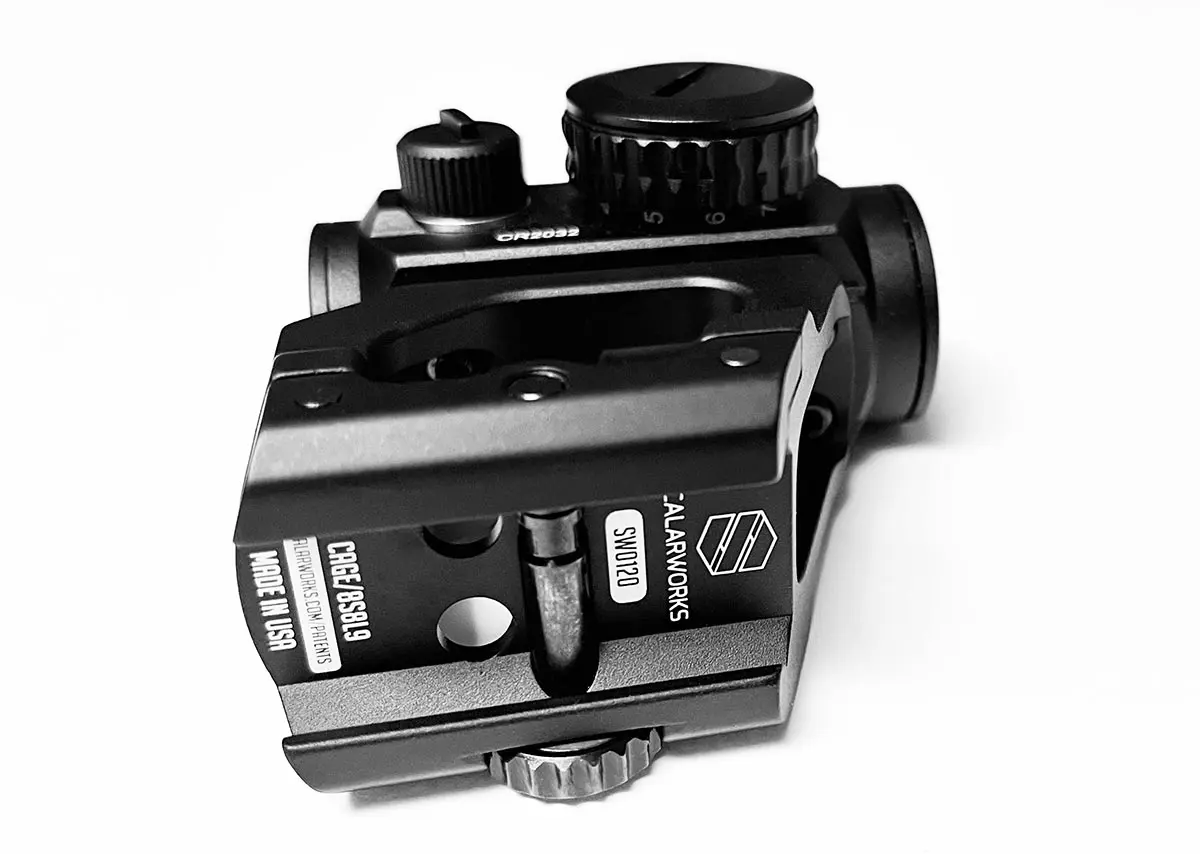 Scalarworks LEAP/01 Sight Compatibility
Aimpoint models Micro T-2, H-2, T-1, H-1 and CompM5
Holosun reflex sights models 403, 503, 515 and 530
Primary Arms models Advanced Micro Dot and Microdot
Sig Sauer reflex sights models ROMEO4 (H/S/T) and ROMEO5
Vortex reflex sights models CROSSFIRE®, SPARC® II and SPARC® SOLAR
What's Included with the Scalarworks LEAP/01
4 – M3x4mm Nylok treated screws
T10 Torx driver bit
Owners Manual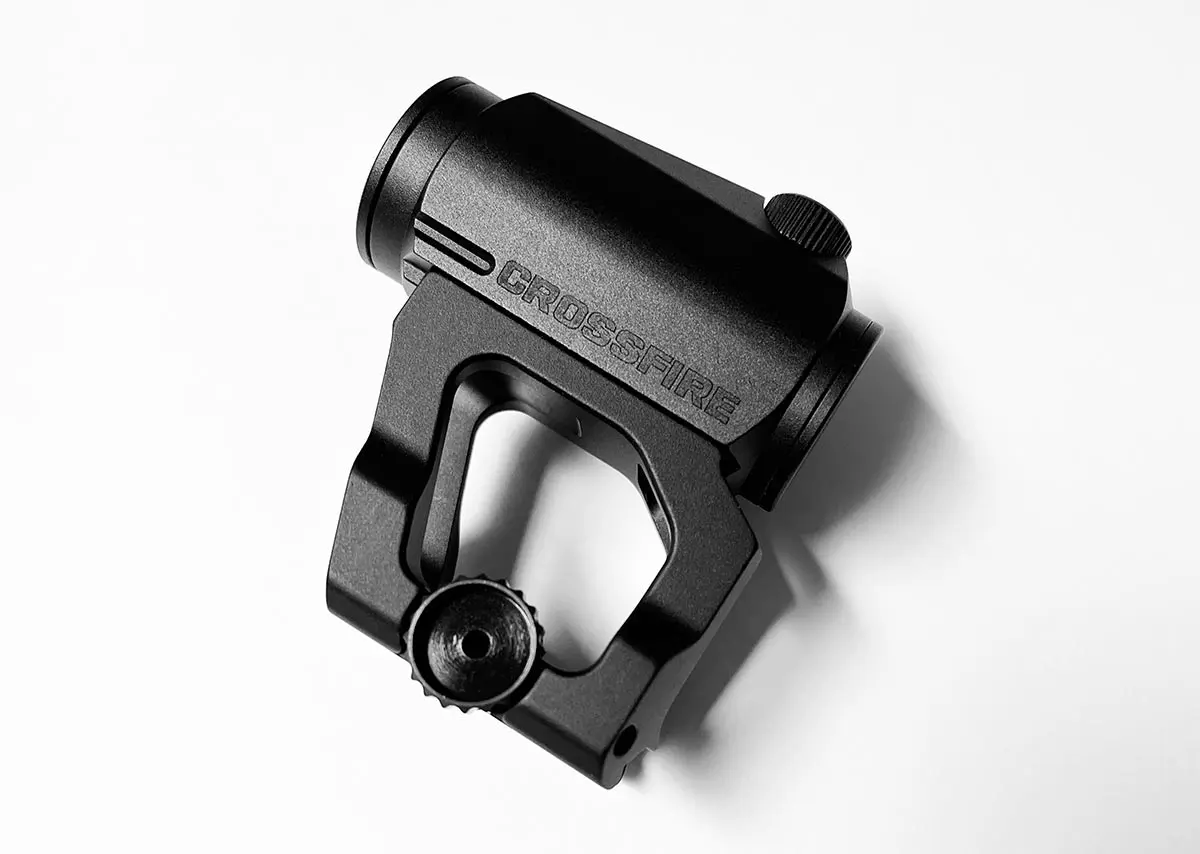 Pricing
MSRP for the Scalarworks LEAP/01 is $149 and this appears to be the standard price offered by every online retailer I could find.
Why Did I Get a Scalarworks LEAP/01 QD Mount?
I was looking for a high quality, lightweight "toolless" QD optics mount that was compatible with an Aimpoint T-2, made from 7075-T6 aluminum, and that offered a 1.93 centerline optical height to put on a lightweight rifle. The Scalarworks was the only QD mount that satisfied all of my requirements.
General Impressions of the Scalarworks LEAP/01
The design and machining of the Scalarworks LEAP/01 is a stunning example of form and function. As I turn the ClickDrive wheel with my fingers, I can feel and hear the distinctive "clicks", which reinforces my belief that the LEAP/01 is not just a sexy design, but a precision engineered product of the highest quality. I also really like the sleek, lean forward skeletonized design of the Scalarworks LEAP/01.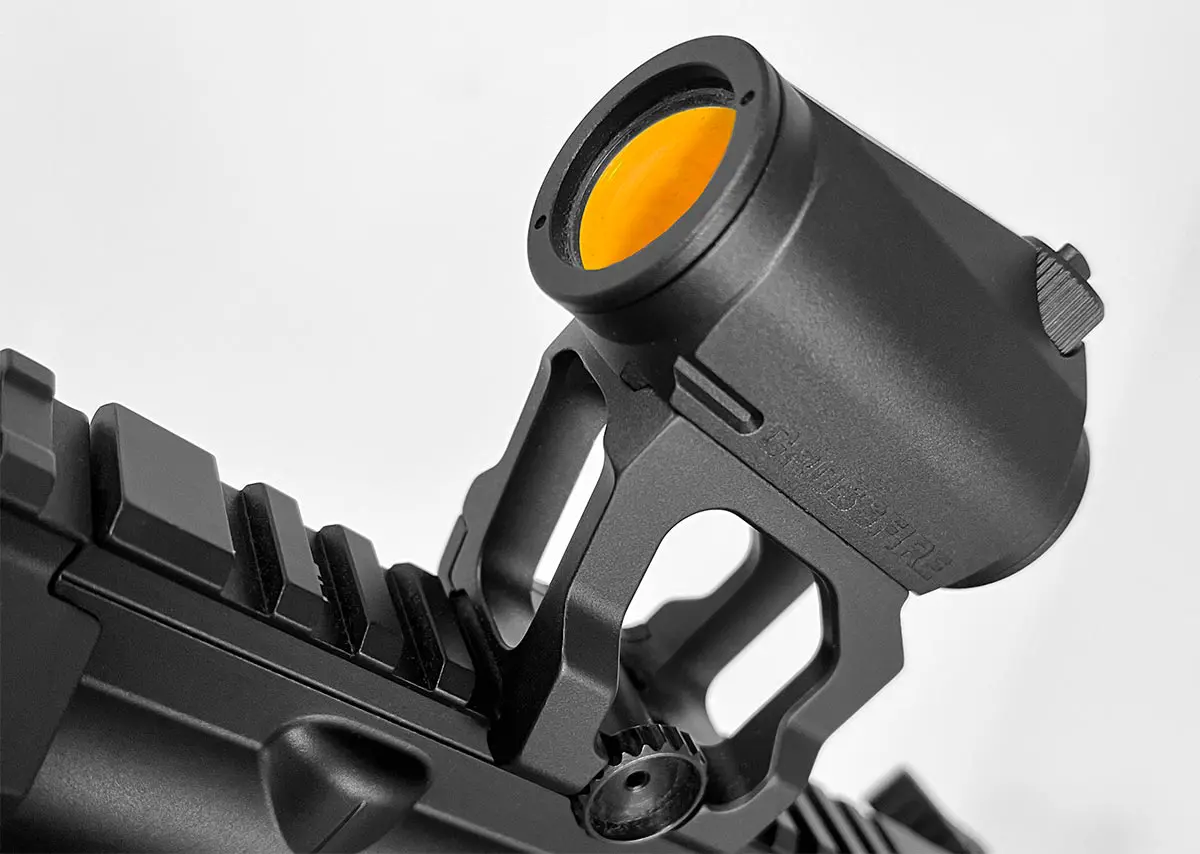 At the Range
After sending a few hundred rounds down range, the Scalarworks LEAP/01 held zero, and returned to zero after taking it off and putting it back on several times. As a matter of fact, Scalarworks has a return-to-zero guarantee provided that the same person puts it on and off.
I also really like the ClickDrive Quick-Detach "wheel" because it is very convenient to use while employing a snag-free design.
Final Thoughts
For those of us already familiar with Scalarworks, I'm sure we can all agree that they have a well-earned reputation for producing among the finest optics mounts in the industry.
If you are looking for arguably the best QD mount for your Aimpoint T-1 or T-2 hole and channel patterned micro red dot optic, you may want to take a look at the Scalarworks LEAP/01.