Anyone who has ever shot a DI (direct impingement) rifle, pistol or SBR using a traditional baffle stacked suppressor, knows that there can be quite a bit of "blow back". Suppressor blowback is that toxic cloud of gas that can engulf a shooter's face, particularly noticeable when shooting at an indoor range. That gas from blowback contains aerosolized metal particles of primer, propellant and the projectile, which not only stings the eyes, but prolonged exposure to which can be harmful to your health.
So, if you are looking for ways to reduce gas blowback from your suppressed DI AR-15, you may want to consider the following suggestions.
Get an Adjustable Gas Block
An adjustable gas block used in conjunction with your suppressor enables you to reduce the amount of gas that enters the action of your host. This in turn reduces the amount of blowback to your face as well as other benefits such as softer recoil, less wear and tear on parts, etc.
Aero Precision makes a fantastic adjustable gas block that is very affordable. You can read my review of the Aero Precision adjustable gas block here.
I have seen the Aero Precision adjustable gas block priced for just $40 (.625 and .750 gas block journals) here.
That said, I have found that an adjustable gas block alone is usually not enough to satisfactorily reduce gas blowback. Therefore, I would recommend considering these additional ideas.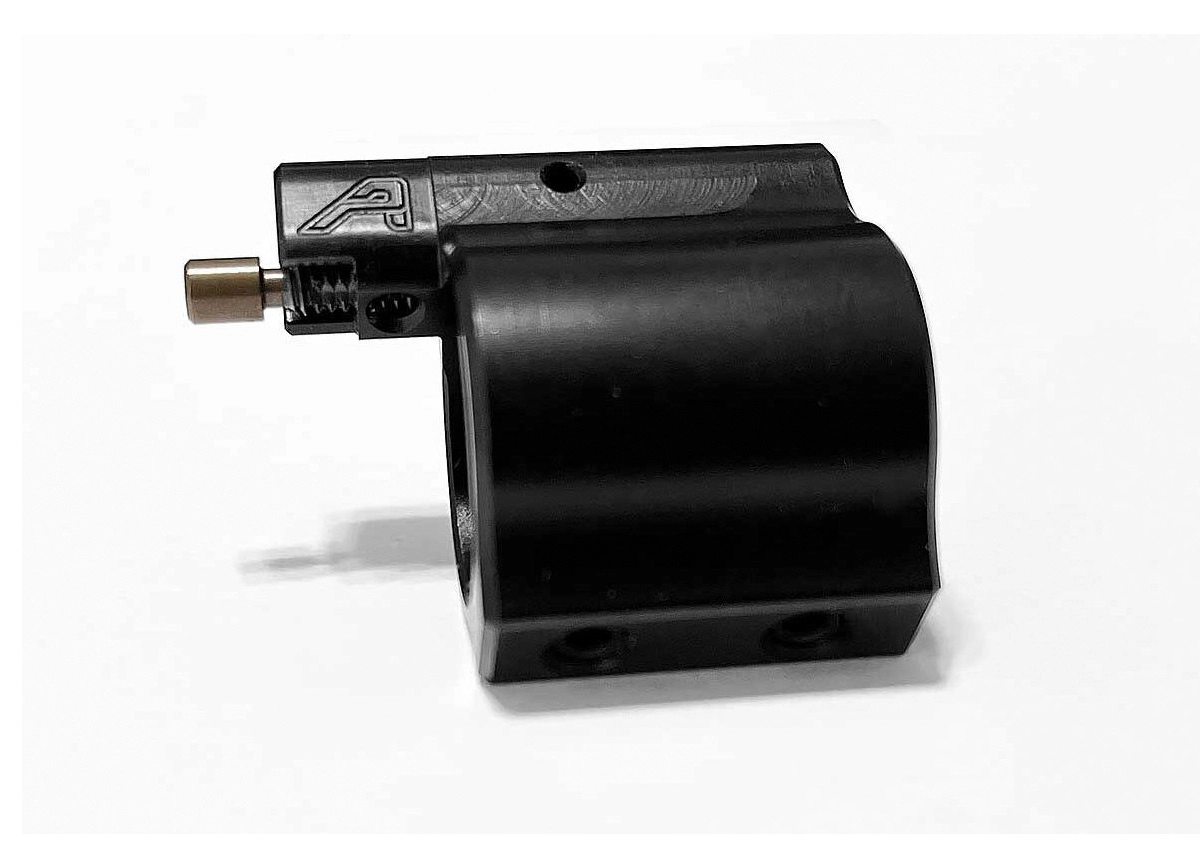 Get a Gas Buster Charging Handle
A gas buster charging handle is one that either blocks or redirects gas away from the shooter's face. There are a few options, including the Griffin Armament SN-ACH and the SilencerCo GDCH. I prefer the Griffin Armament SN-ACH (which you may be able to find for as low as $81) but I recommend also making a few modifications as there can still be some gas escaping via a small gap between the top rear of the upper receiver that fits into the curved "U" top wall of the charging handle. Many guntubers suggest putting a small amount of RTV along the curved "U" top wall of your charging handle. But, I prefer to Gorilla glue a section of rubber O-Ring (Danco #15 O-Ring or smaller) instead. You can see it in the photo below.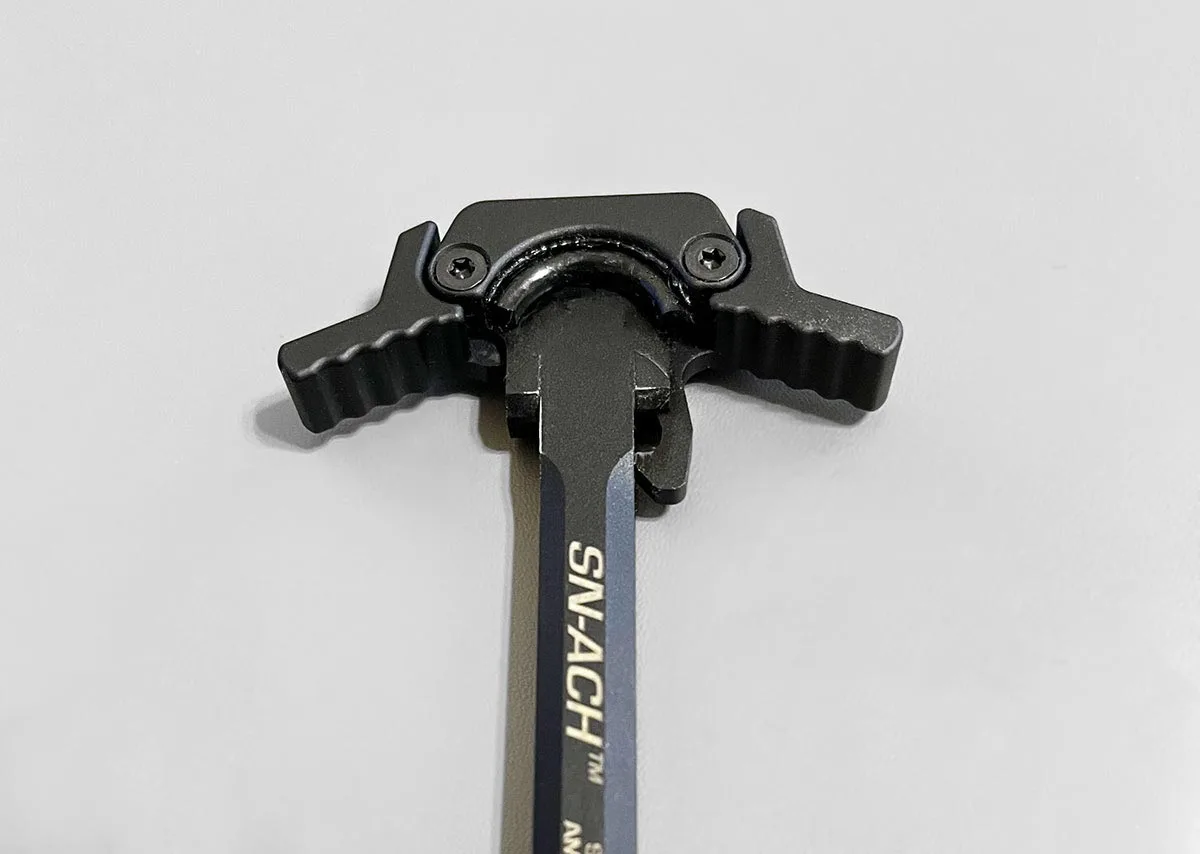 I also suggest Gorilla gluing a flat strip of oil resistant rubber along the bottom rear end of the charging handle (between the levers). I used a sliver of the rubber that was 1/32″ in thickness, but the thickness of rubber you use depends on the size of the gap between the bottom of your charging handle and the lower receiver beneath it. You can see what it looks like in the photo below.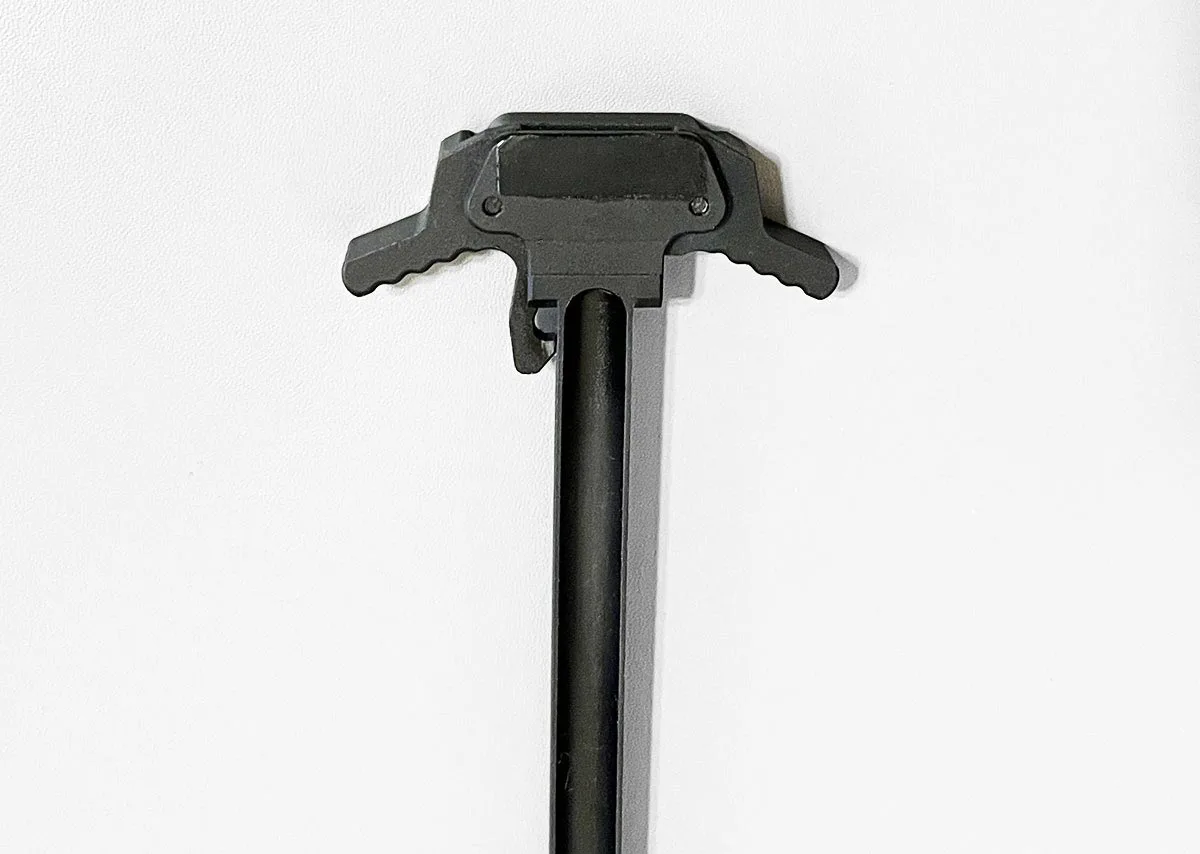 Get an Upper Receiver with No Forward Assist
If it is in your budget, I suggest getting a stripped upper receiver with No Forward Assist because this will eliminate another potential exit point for gas to escape that could otherwise end up in your eyes.
Aero Precision makes an excellent stripped upper with no forward assist that you may be able to find on sale for as low as $59.95. Of course, pricing is subject to change. An additional benefit of the Aero Precision stripped upper with no forward assist is that it is pretty lightweight weighing in at about 6.5 oz. If you don't want to buy a new upper that has no forward assist, you can simply wrap electrical tape around your forward assist to completely seal it.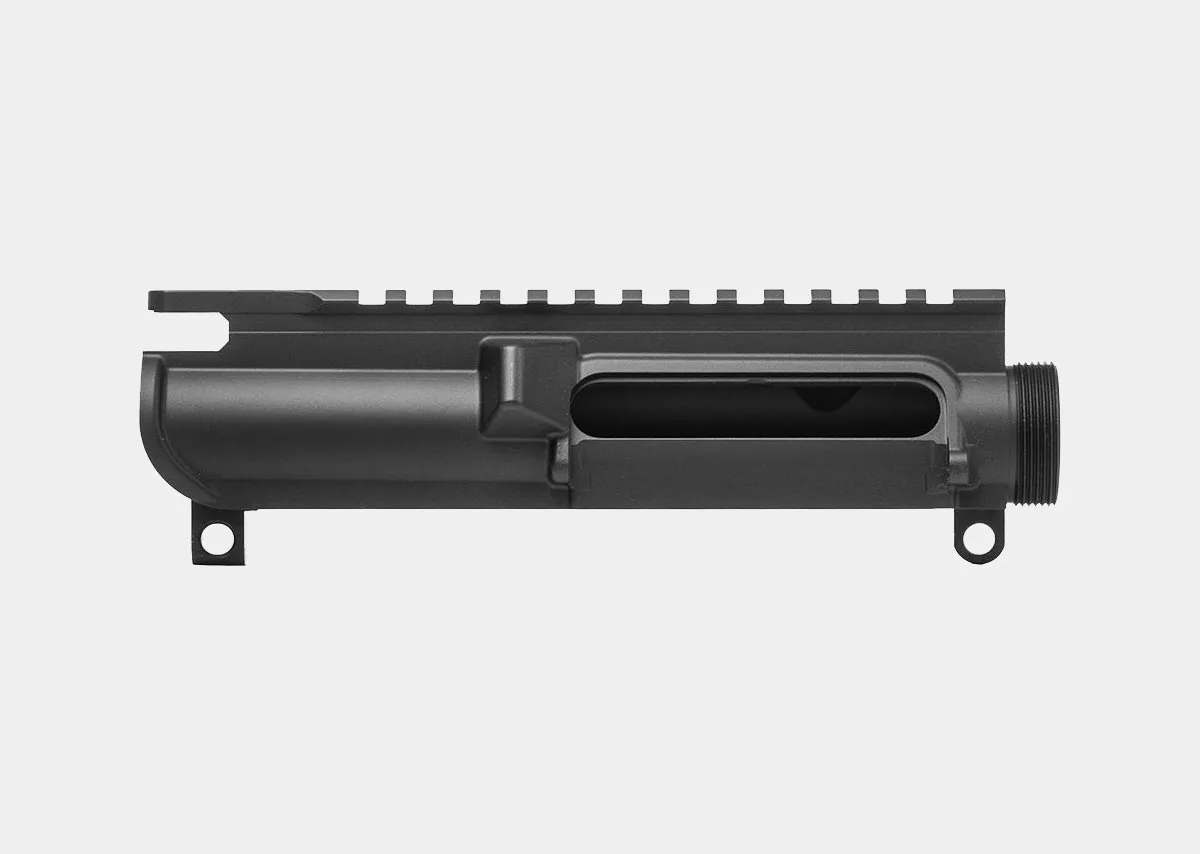 Use Electrical Tape to Cover the Gap between the Upper and Lower Receivers
This may be the easiest and least expensive way to reduce the amount of gas hitting your eyes. Just before I head out to the range, I will put electrical tape over the gaps between where the upper and lower meet. Even the tightest fitting receiver sets can still have a very small gap between the upper and lower from which gas can escape.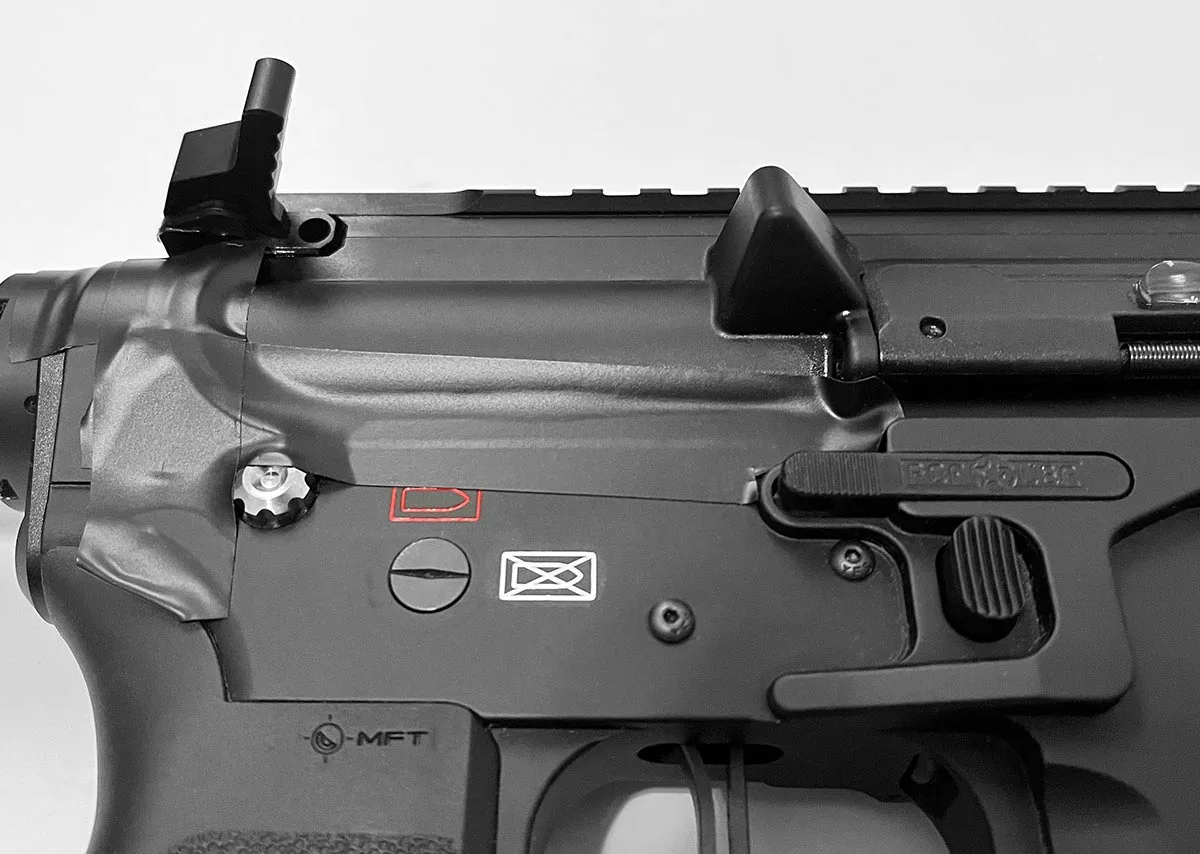 Final Thoughts
From implementing the four suggestions above, I have found that the gas blowback from shooting suppressed on direct impingement AR-15s was reduced significantly. Shooting indoors, I would guess that I experience up to about a 95% reduction in gas to my eyes. Of course, your results may vary.