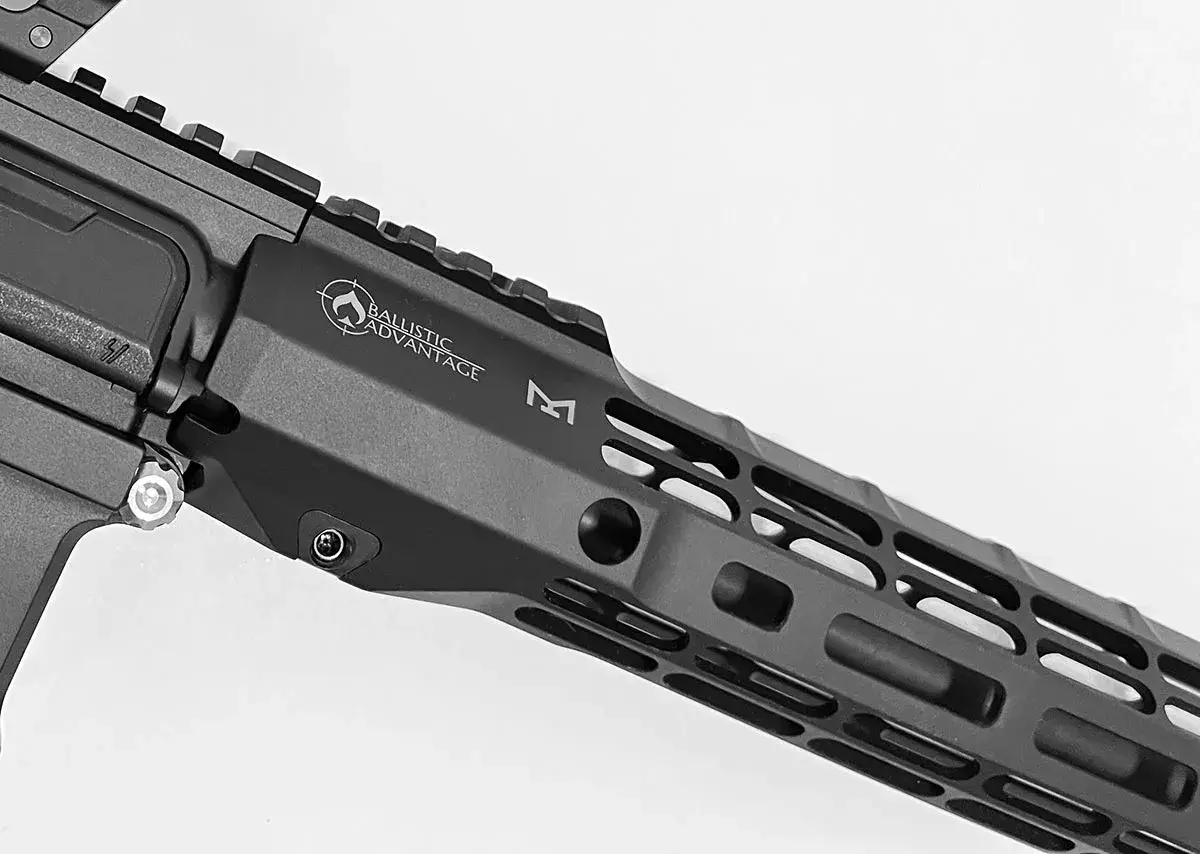 Established in 2008, Ballistic Advantage is a manufacturer of quality rifle barrels and other firearms parts and accessories. In December 2014, Aero Precision purchased a majority interest in Ballistic Advantage. However, Ballistic Advantage continues to manufacture and operate from their original Florida based facility, expanding their line of products to include AR-15 and AR-10 receivers, BCGs and handguards, from Aero Precision.
Therefore, it should come as no surprise that the Ballistic Advantage Atlas S-One handguards are identical to the Atlas S-One handguards offered by Aero Precision. The only difference between the two are the company logos that appear on their respective handguards.
Atlas S-One 15" Handguard Features
Machined from 6061-T6 Aluminum
Lightweight aluminum barrel nut
Front and rear picatinny rail
Top center picatinny rail section has been removed to save weight
12:00 position indexing grooves for improved grip control
QD sling sockets at the 3, 6 and 9 o'clock positions
Compatible with low profile gas blocks
Compatible with MILSPEC AR-15 upper receivers (forged) and barrels (Atlas S-One handguards might not be compatible with billet upper receivers)
Ballistic Advantage also includes a barrel nut wrench extension, a tool to tighten the turnbuckle screw and a set of shims to time the barrel nut.
Atlas S-One 15" Handguard Specs
Length: 14.94″
Weight: 7.95 oz (Handguard only. Mounting hardware weighs: 1.9 oz. Combined weight: 9.85 oz)
Inside Diameter: 1.3"
Outside Diameter: 1.5"
Pricing
MSRP is $174 ($199 for the same handguard from Aero Precision).
Currently, Ballistic Advantage is offering sale pricing of $121.80 on their website. Or you can try Arm or Ally where I have seen it on sale for $139.20.
Discount Coupon Code
You might be able to get an additional 20% off after signing up for Ballistic Advantage product text alerts (try coupon code: MOBILE20! although I cannot guarantee that this coupon code will work for you).
If you are able to get the additional 20% off, the final price you end up paying could be $97.44 (plus free shipping)!
Installation Video
General Impressions
The Atlas S-One handguard has a quality black anodized finish that is smooth and even. The Atlas S-One handguard is also VERY slim, making it really comfortable and easy to wrap your hand and fingers around.
The Atlas S-One handguard tapered locking nuts, which are designed to apply uniform clamping pressure across the aluminum barrel nut via a turnbuckle screw, are well machined and sit nicely inside the "cut out" at the bottom of the handguard.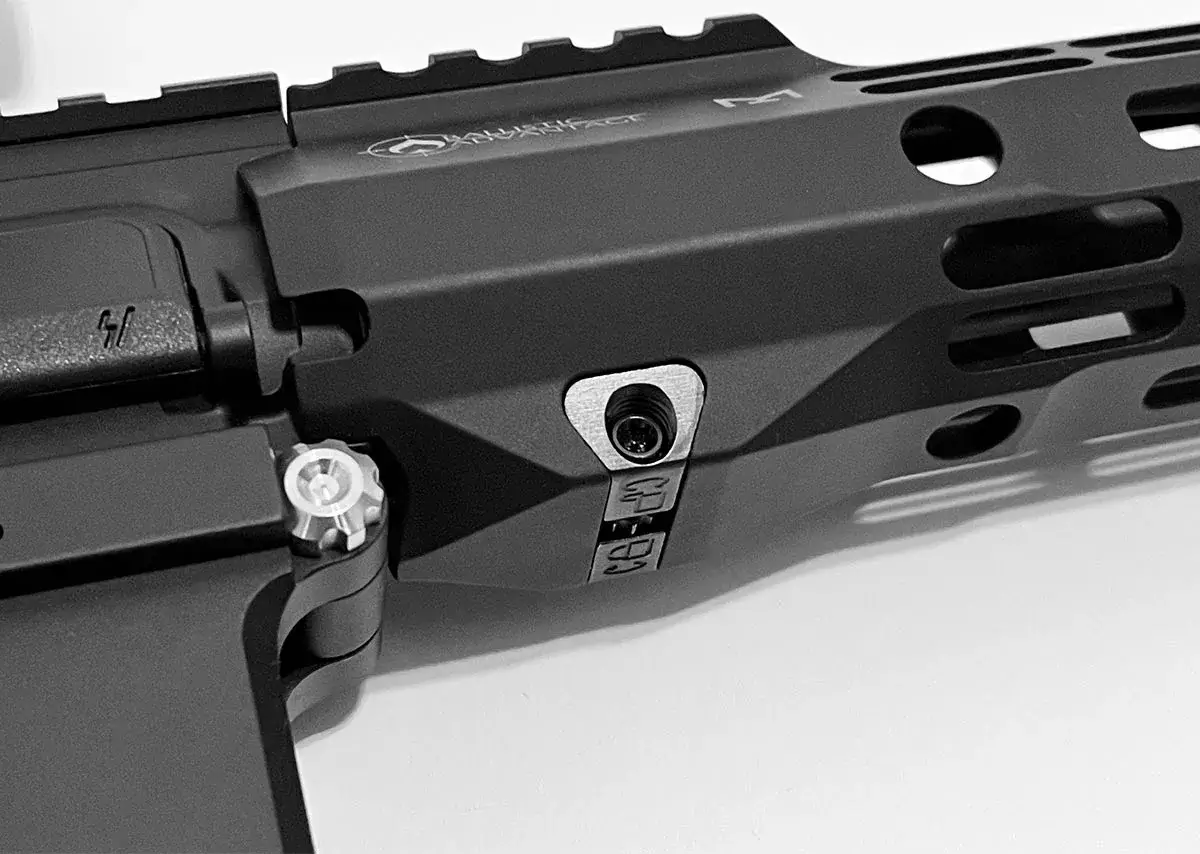 Compatibility With Low Profile Gas Blocks
The Atlas S-One is supposed to be compatible with low profile gas blocks. I can confirm that an Aero Precision adjustable gas block with a .625 gas journal fits comfortably inside this handguard.
What I don't Like About the Atlas S-One handguard
My Atlas S-One handguard has a rather noticeable gap where it meets the upper receiver. The Atlas S-One's top-rear picatinny rail section also sits slightly lower than the picatinny rail of a new Aero Precision forged upper receiver I am using.
Ballistic Advantage tech support told me that this sometimes happens due to the variability in tolerances of their products.
If you Google "Atlas S-One handguard fitment issues", you'll see a number of Reddit and AR15.com posts about this.
Despite this small fitment issue with my particular Atlas S-One handguard and Aero Precision upper, I am happy with my purchase, especially given the price and overall design, quality and finish.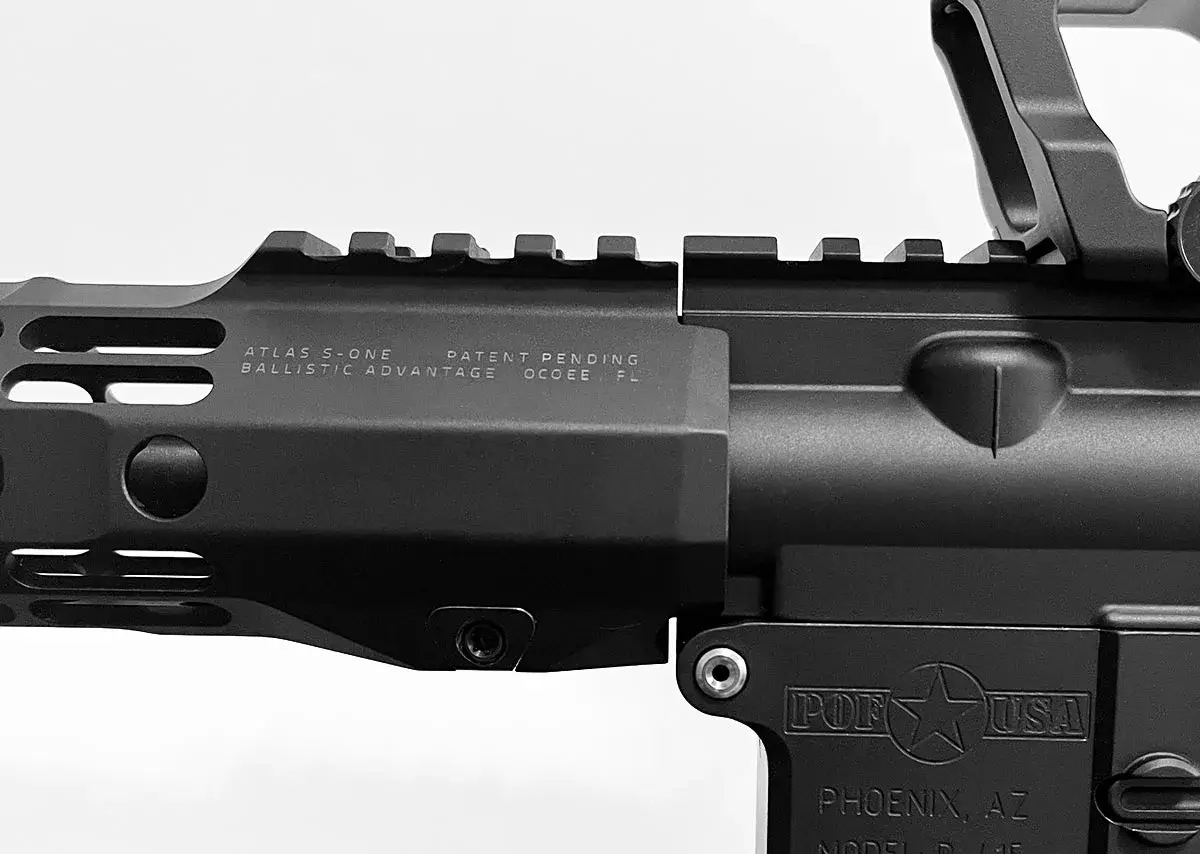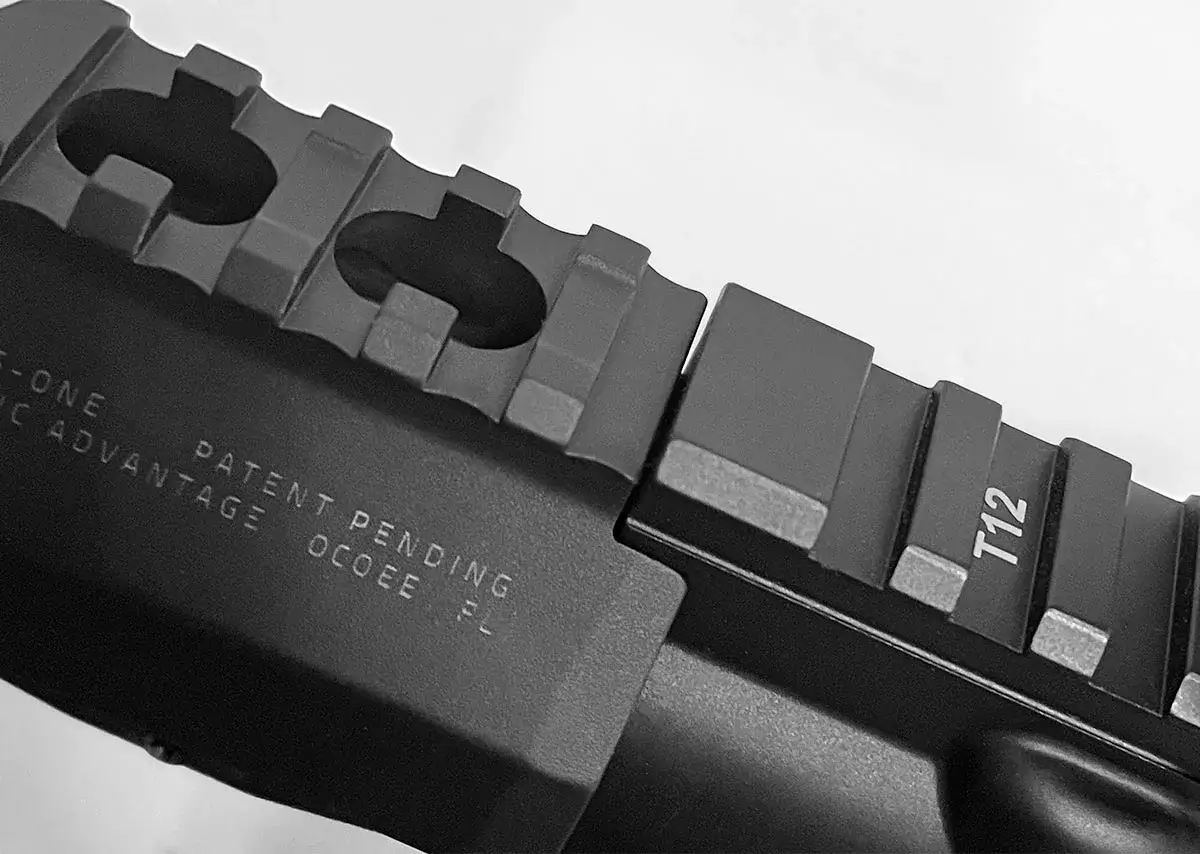 At the Range
After shooting about 160 rounds of 5.56 NATO 55 gr FMJ (M193), I had no issues with the Atlas S-One handguard and it was very comfortable to use. I really love how slim the it is, particularly where the top center picatinny rail section has been removed. It is much slimmer than my POF Renegade Plus handguard and lighter too. My POF Renegade Plus 14.5″ handguard, including all mounting hardware, weighs just over 12 oz.
The Atlas S-One 15″ MLOK handguard is also very light at 9.85 oz (handguard and mounting hardware combined).
In fact, I only know of 2 other aluminum handguards that weigh less. The SLR Rifleworks Helix 15" MLOK handguard (9 oz) and the V Seven Magnesium Hyper-Light 15" M-LOK handguard (6.83 oz).
However, the SLR handguard sells for $323 while the V Seven sells for $374. As mentioned earlier, Ballistic Advantage is currently offering this 15″ handguard for $121.80 on their website. If you add an extra 20% off discount (from signing up for their product text notifications), the final price paid could end up being just $97.44!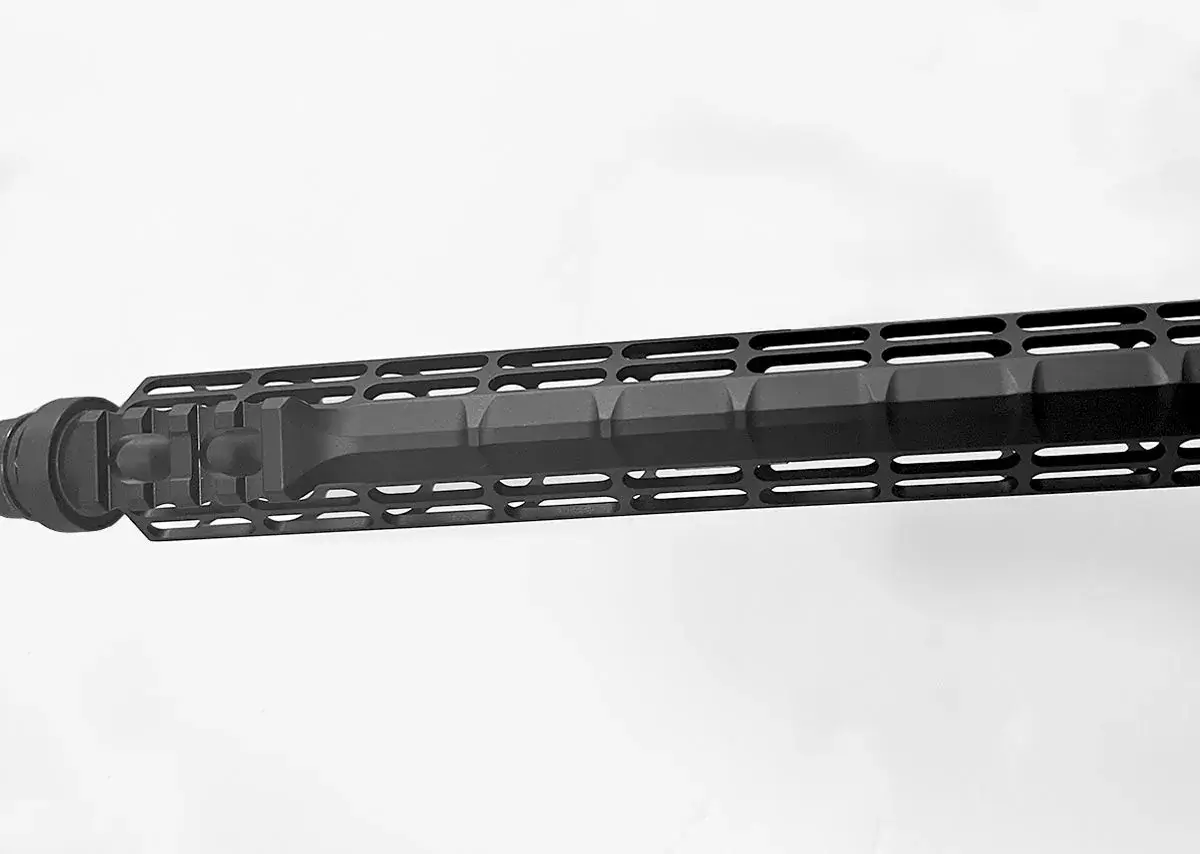 Final Thoughts
If you are looking for one of the lightest, quality aluminum handguards with a slim profile, and for a very reasonable price, you may want to consider the Ballistic Advantage Atlas S-One MLOK line of handguards.