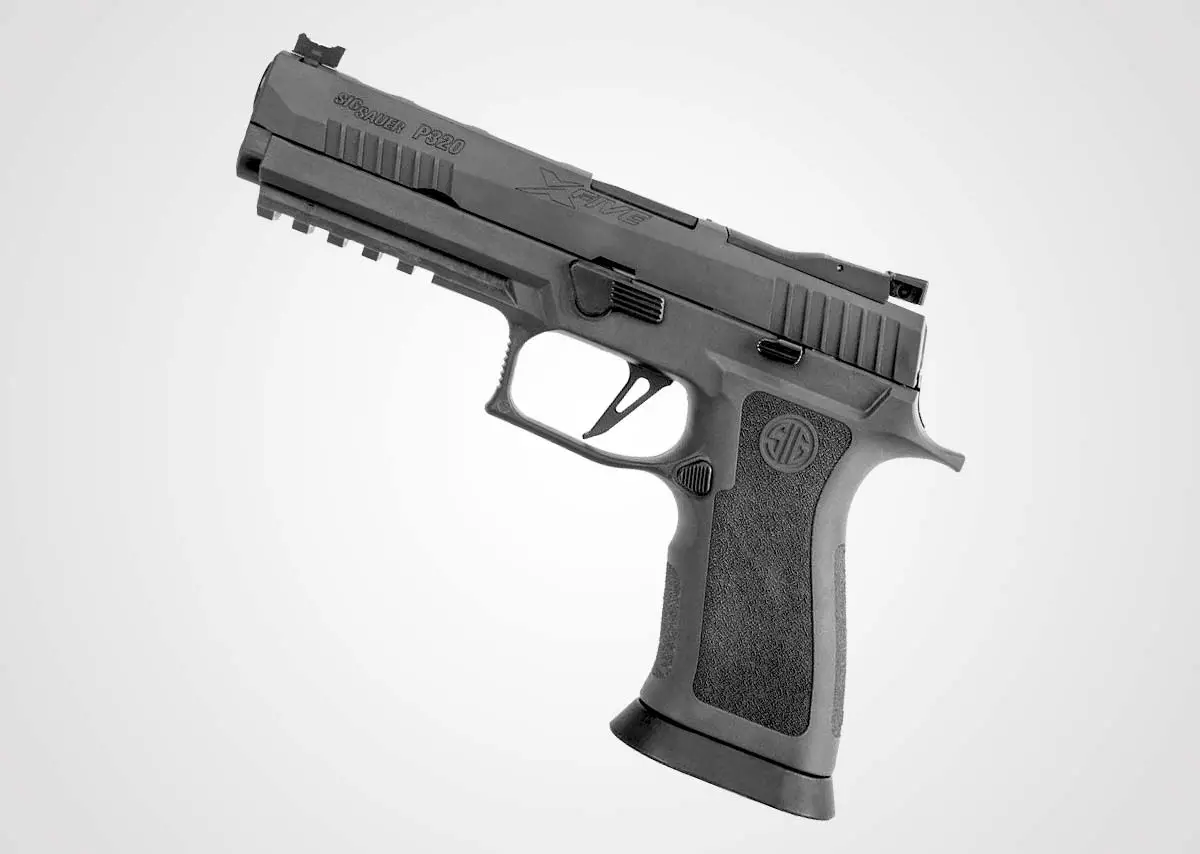 The P320 is among Sig Sauer's most popular and successful pistol lines. That success has grown to include approximately 28 variations such as the P320-AX, P320-XTEN, P320-SPECTRE, P320-RXZP and many others.
In this article, we review the P320 XFIVE Legion, which Sig introduced in July of 2019.
Features of the Sig P320 XFIVE Legion
Polymer grip module infused with tungsten for reduced recoil and muzzle flip
Dawson Precision adjustable fiber optic sights
Rear sight is windage and elevation adjustable using a flat-head screwdriver
Romeo1PRO Optic Ready Slide
Skeletonized Flat Trigger
LEGION Gray finish
Removable magwell
Removable grip weight (approximately 1.6 oz)
Reversible magazine release/catch
Five slot MIL-STD-1913 Picatinny rail
5" Carbon Steel Barrel
Three rectangular lightening cuts along the top front section of the slide
Stainless Steel Fire Control Unit (FCU)
Includes three, 17-round steel magazines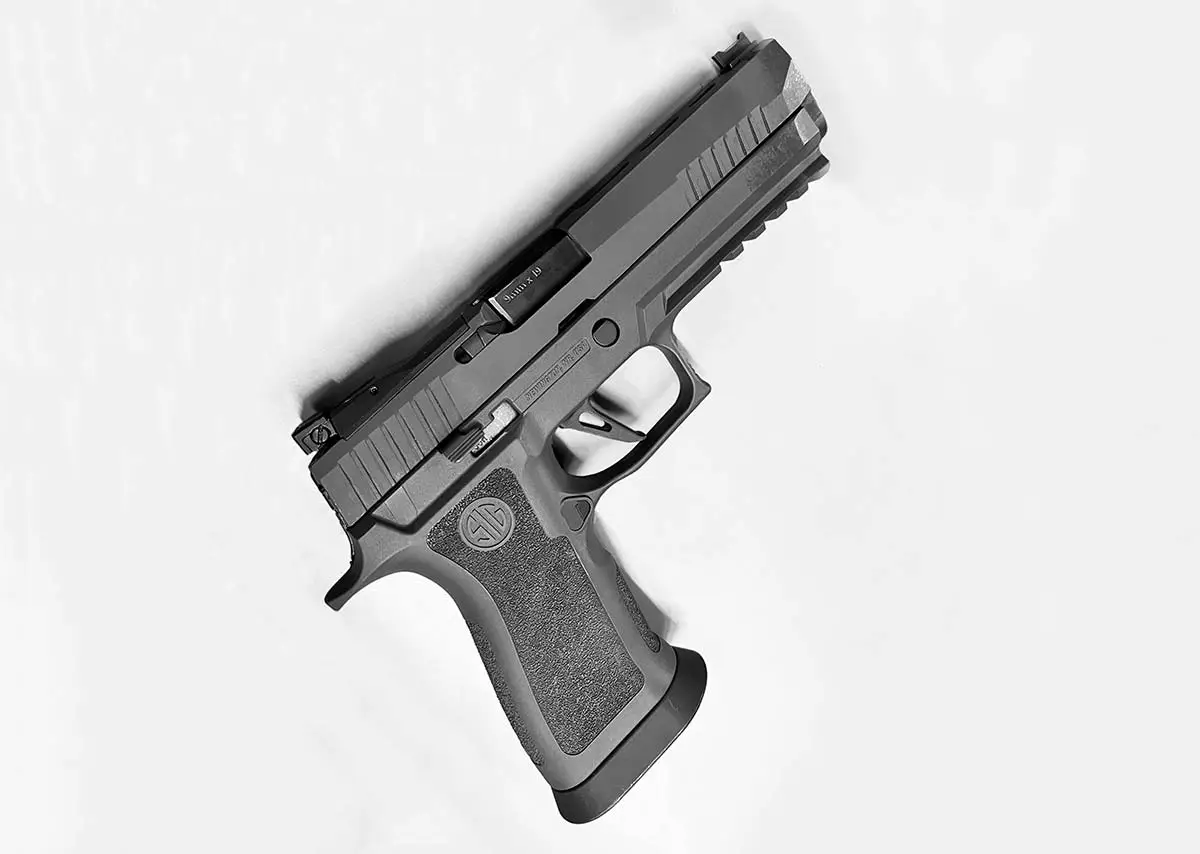 Dimensions of the Sig P320 XFIVE Legion
Overall Length: 8.5″
Width: 1.6″
Height: 5.8″
Barrel Length: 5″
Weight: 43.5 oz
Pricing
MSRP is $1,099.99. Street price is about $999.99.
At the Range
Having sent roughly 250 rounds of Fiocchi 9mm, 115 Grain FMJ, down range, I experienced no malfunctions with the Sig P320 XFIVE Legion and found it to be accurate.
Overall, I really like how the P320 XFIVE Legion feels in my hands. The grip is comfortable with just the right amount of texturing. If you are not going with a red dot, the fiber optic sights are very good…I like the ability to easily adjust the rear sight for windage and elevation.
Like the entire P320 range of pistols from Sig, the P320 XFIVE Legion has a high bore axis. This theoretically should translate into more felt recoil, but I did not notice any increase in muzzle flip. This may be because the P320 XFIVE Legion is a fairly heavy semi-auto pistol. At 43.5 oz, it weighs significantly more than my 24.7 oz M&P 2.0 full size 9mm pistol.
The Sig P320 XFIVE Legion Trigger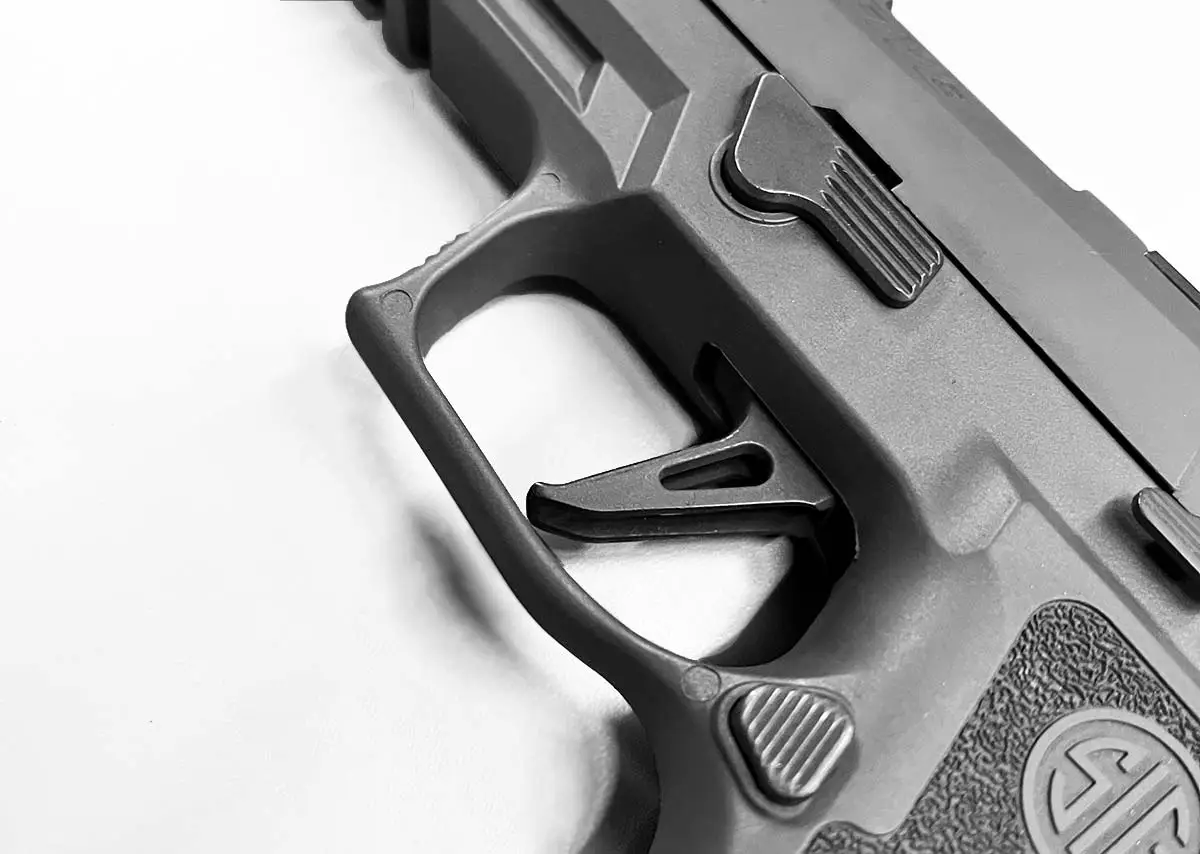 While the P320 XFIVE Legion has a very good trigger, there are two small things that I do not like.
First, I find the reset to be a little too long. And second, as the trigger begins to move forward for the reset, there is a momentary lag/hesitation compared to the Apex triggers in my Smith & Wesson M&Ps.
I could not find the trigger pull weight of the P320 XFIVE Legion on Sig Sauer's website. What Sig does say on their website is that "The trigger pull of the XFIVE Legion is up to 30% lighter with the new skeletonized trigger". That said, the trigger pull feels fairly light, which I definitely like.
Final Thoughts
There is no doubt that the Sig P320 XFIVE Legion is a well-engineered 9mm, striker-fired, semi-automatic pistol.
Is it worth the $1,000 price tag? Yes, I think so when you consider all of the innovative features and quality you get for the money.