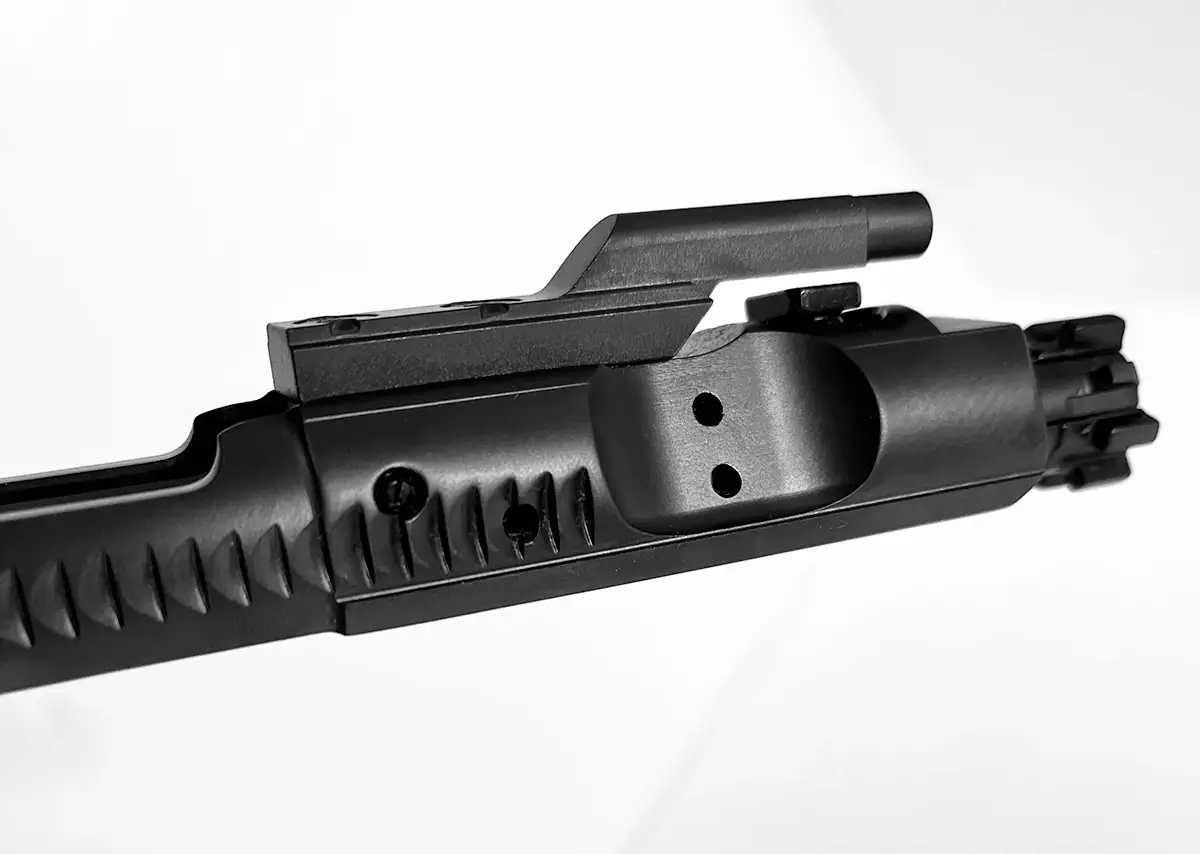 Founded in 1978, Toolcraft is a leading manufacturer of quality AR10, AR15 and M16 bolt carrier groups (BCGs). Toolcraft markets under their own brand, and supplies BCGs to Original Equipment Manufacturers (OEMs) and the U.S. Military. Toolcraft also offers their line of BCGs in a variety of coatings and materials.
In this article, we review Toolcraft's Full-Auto rated, .223/5.56/300 BLK M16 Profile BCG in Ion Bond DLC. This particular BCG is offered with either a C158 or a 9310 steel bolt and an 8620 steel carrier.
Features of the Toolcraft DLC BCG
.223/5.56/300 BLK NATO
Diamond-Like Carbon (DLC) Coating
Magnetic particle inspected
9310 steel bolt with Ion Bond DLC coating
Case hardened 8620 tool steel heat treated carrier
Hard Chrome firing pin
Staked gas key
Grade 8 fasteners
8620 Steel cam pin with Ion Bond DLC coating
Shot peened tool steel extractor
Weight
According to my scale, the Toolcraft DLC BCG weighs approximately 11.625 oz.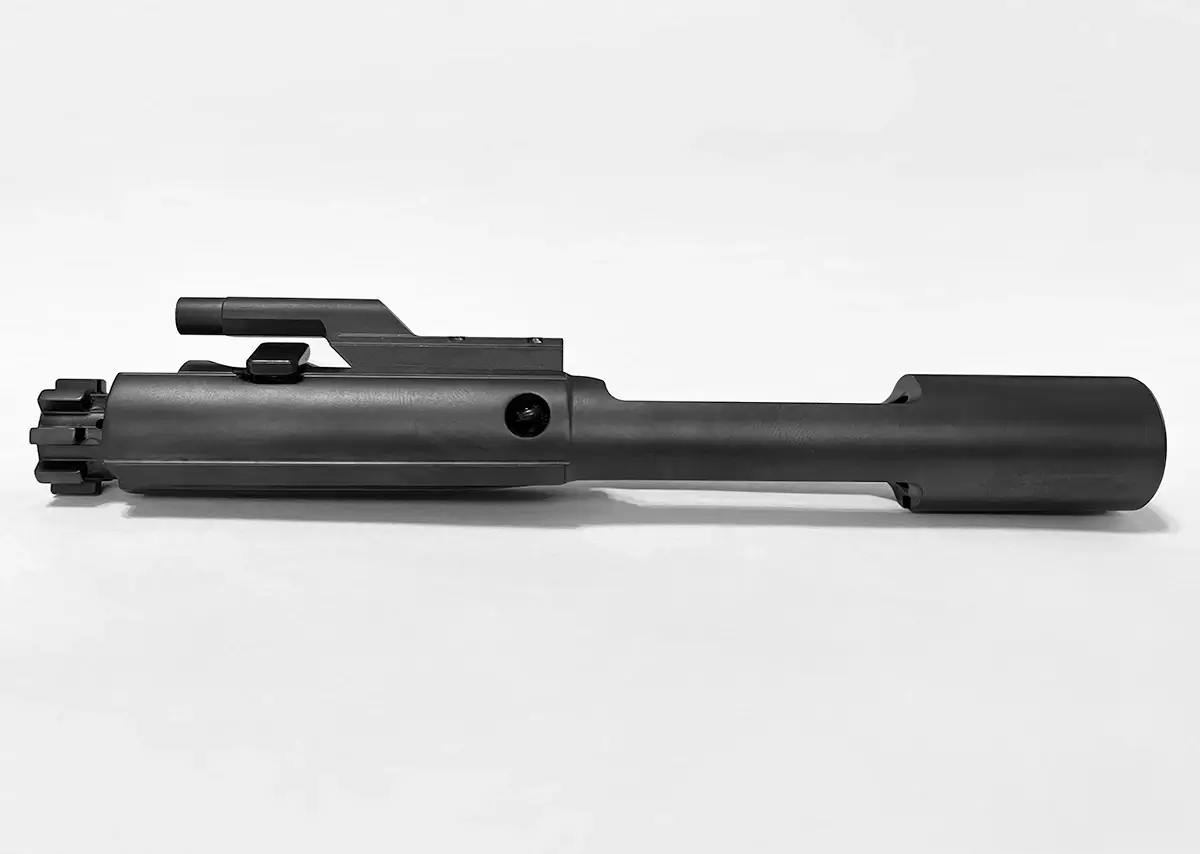 Pricing
MSRP is $139.95 but, I have seen it on sale for as low as $99.95.
Why Did I get the Toolcraft DLC BCG?
I wanted a quality bolt carrier group with a DLC coating that was affordable. There are other brands of DLC BCGs, but they are significantly more expensive (Iron City Rifleworks $349.99; Sharps $199.99). Since Toolcraft is a trusted brand in the BCG manufacturing industry and I was able to purchase them for less than $100 each, I ended up buying a few.
What is Ion Bond DLC?
Ion Bond DLC or Diamond-Like Carbon Coating, is a metal finish applied via a Physical Vapor Deposition (PVD) process. The DLC coating has a relatively high Rockwell hardness and a low coefficient of friction. DLC is also resistant to corrosion and should not chip, peel or crack.
General Impressions
Machining is very good. Ion Bond DLC coating is smooth and evenly applied. Gas key staking is adequate.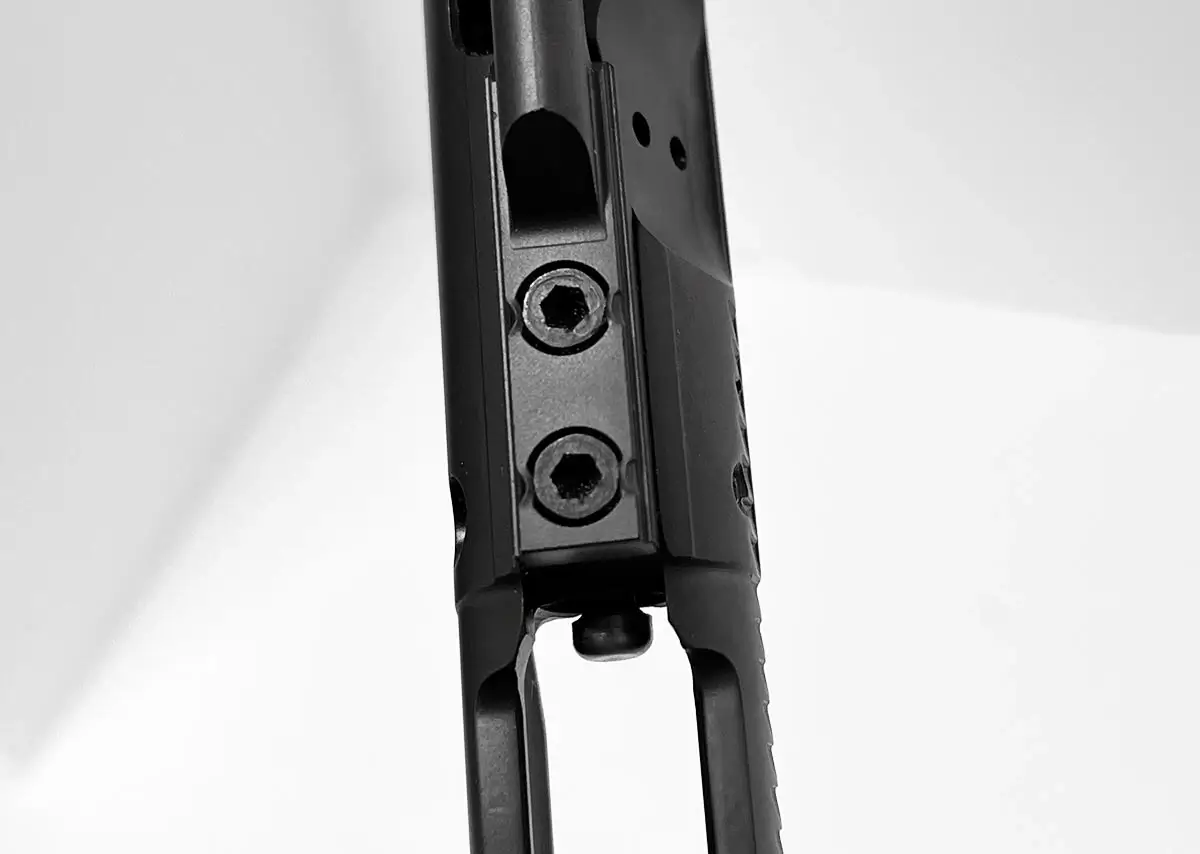 At the Range
Having shot several hundred rounds of 5.56 NATO 55 gr FMJ, suppressed (YHM Turbo T2, YHM Turbo K) and using an Aero Precision adjustable gas block, I experienced no issues at all. The Ion Bond DLC coating has thus far proven to be very wear and stain resistant compared to Black Nitride and Nickel Boron, respectively.
Final Thoughts
If you are considering buying a Toolcraft DLC BCG, I highly recommend it. I don't think there is a better Ion Bond DLC BCG for the money.