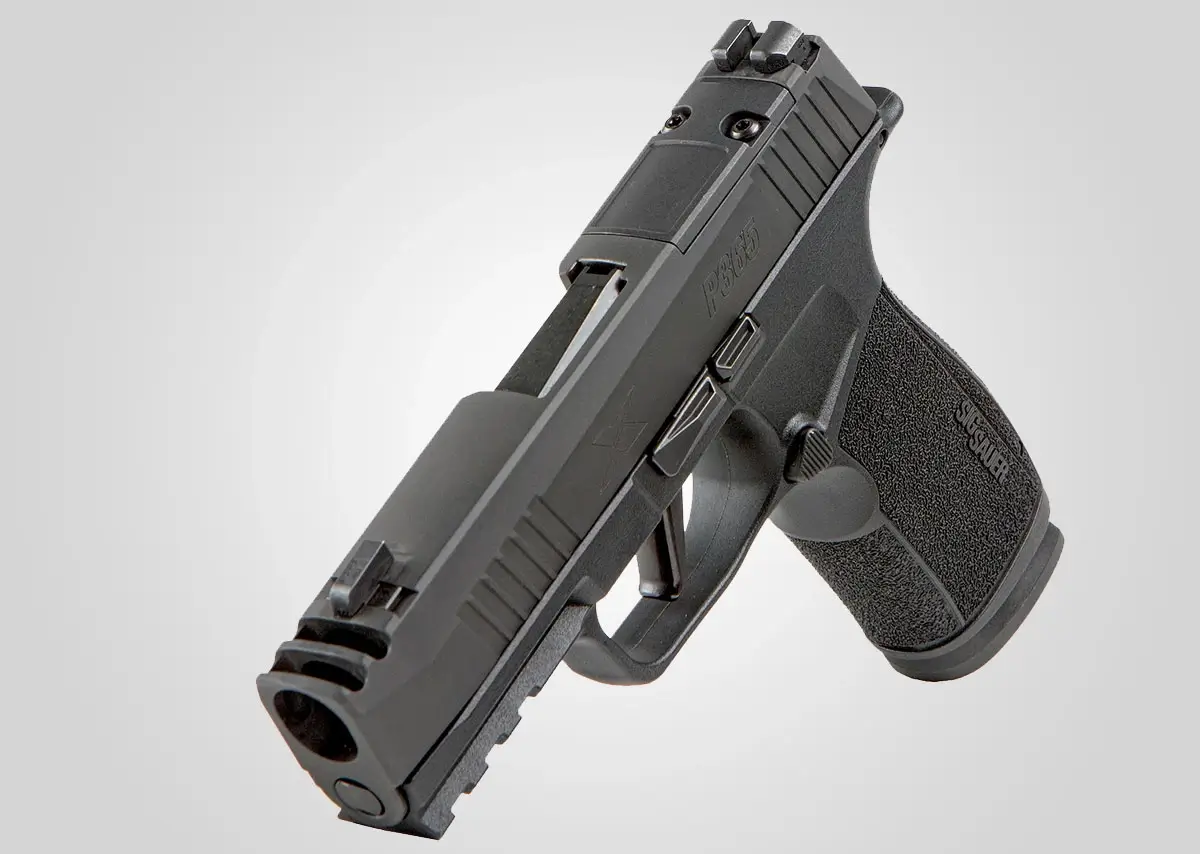 In August 2022, Sig Sauer introduced their P365-XMACRO line of compact, 9mm semi-automatic, striker-fired pistols. The XMACRO is based on their very popular P365 series.
There are three variations, the XMACRO; the XMACRO TACOPS and the XMACRO COMP.
In this article, I'll review the Sig P365-XMACRO COMP that I was able to rent at my local shooting range.
Features of the Sig P365-XMACRO COMP
New Macro-Compact Grip Module with 1913 Rail
Integrated compensator for reduced muzzle flip
Slim, 1" wide design for better concealment
Optic Ready Slide
Flat Trigger
X-RAY3 Day/Night Sights
Polymer Frame
Nitron Finish, Stainless Steel Slide
Interchangeable Backstrap (small, medium, large)
3.1" Carbon Steel Barrel
Compatible with SIG SAUER ROMEOZero
Stainless Steel Fire Control Unit (FCU)
Includes two, 17-round steel magazines
Dimensions of the Sig P365-XMACRO COMP
Overall Length: 6.6″
Width: 1.1″
Height: 5.2″
Barrel Length: 3.1″
Weight: 21.5 oz
Pricing
MSRP is $799.99 which is pretty much what I found most retailers selling it for online.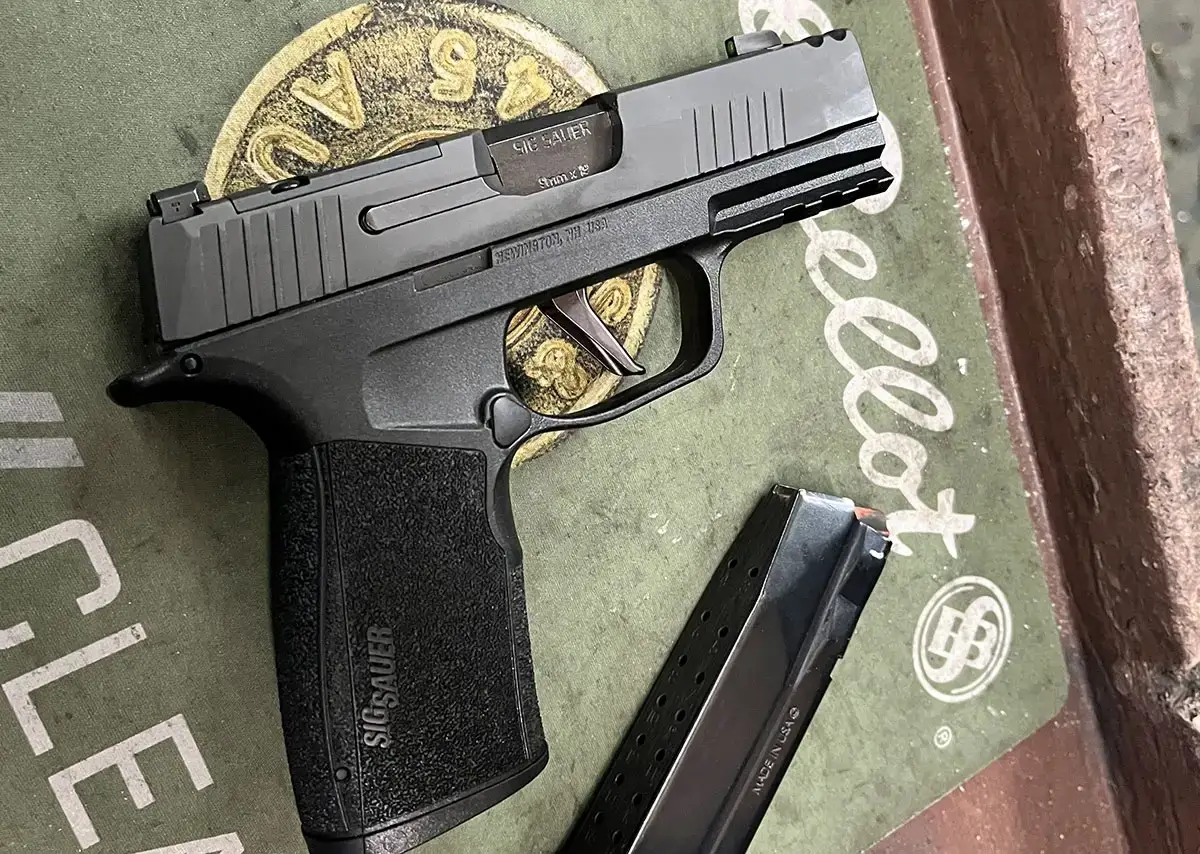 At the Range
Having put roughly 200 rounds of Magtech 9mm 115 Grain FMJ down range, I experienced no malfunctions with the P365-XMACRO COMP.
That said, it took me some time to adjust to the thinner frame and longer trigger reset (I normally shoot my favorite home defense and carry pistols, an M&P 2.0 full size and M&P Compact 3.6" with Apex Flat, Forward Set triggers).
The Trigger
While the trigger on the P365-XMACRO COMP is pretty good compared to many other OEM triggers I have tried, I find the reset to be a little too long. That is probably because I am accustomed to the very short reset of the Apex triggers in my M&Ps.
Otherwise, the P365-XMACRO COMP's trigger is crisp, with a moderate amount of take up, clean break and "quick", albeit long, reset.
Final Thoughts
I think the major appeal of the P365-XMACRO COMP is the fact that it is so slim and lightweight, yet offers a 17+1 round capacity and is optics ready.
At $800, the P365-XMACRO COMP is definitely not a budget-priced, concealed carry option. But, for those who appreciate Sig's quality and product innovation embodied in this high capacity, compact, optics ready 9mm pistol, this may be an option worth considering.