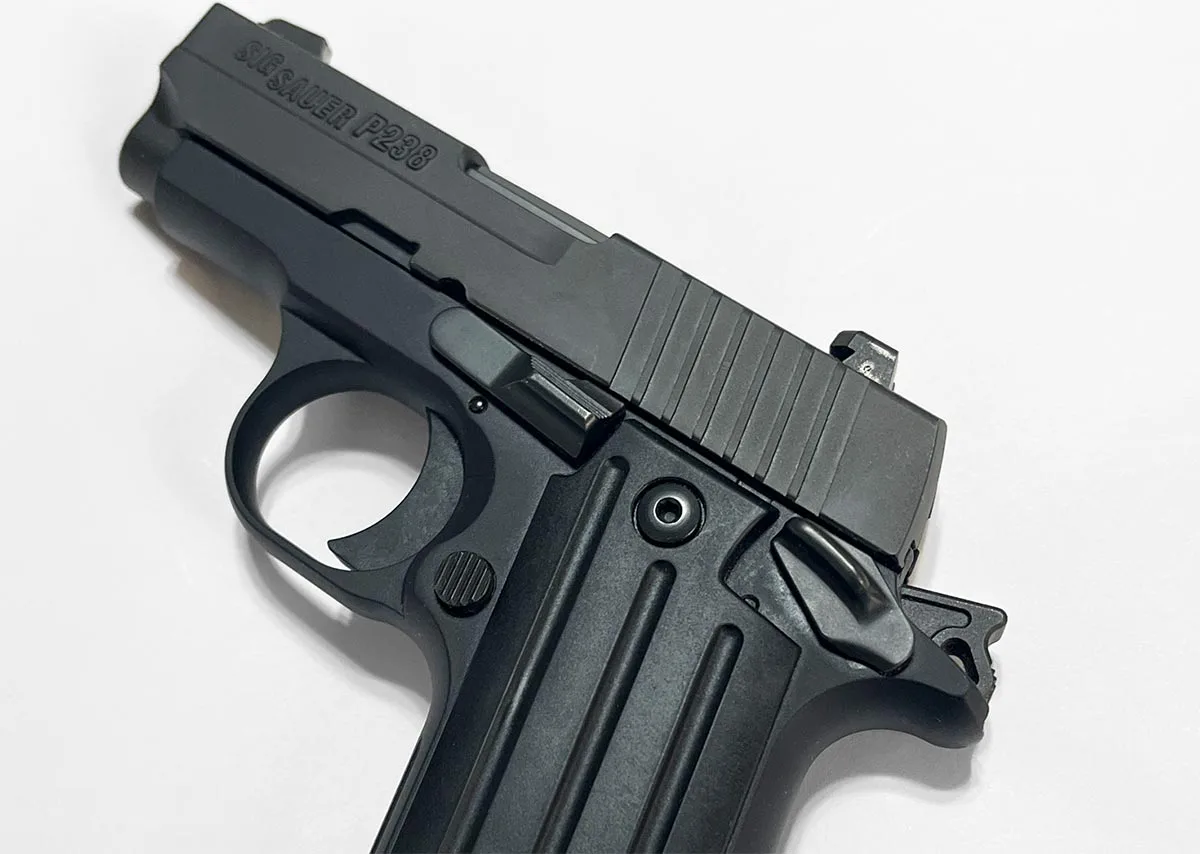 The Sig Sauer P238 is a 1911 style, micro-compact, chambered in .380 ACP, single-action-only, pistol that was introduced at the 2009 SHOT Show. The P238 has an aluminum frame and a stainless steel slide with night sights and a non-ambidextrous thumb safety. Since its introduction in 2009, Sig has offered a number of variants of this popular .380 pistol.
According to Sig Sauer's website for individual models such as the Nitron, it states that most variants of the P238 have been discontinued.  However, I have seen a number of them available on Gunbroker.com
That said, I will review one of my favorite pistols, especially for concealed carry, the P238 Nitron.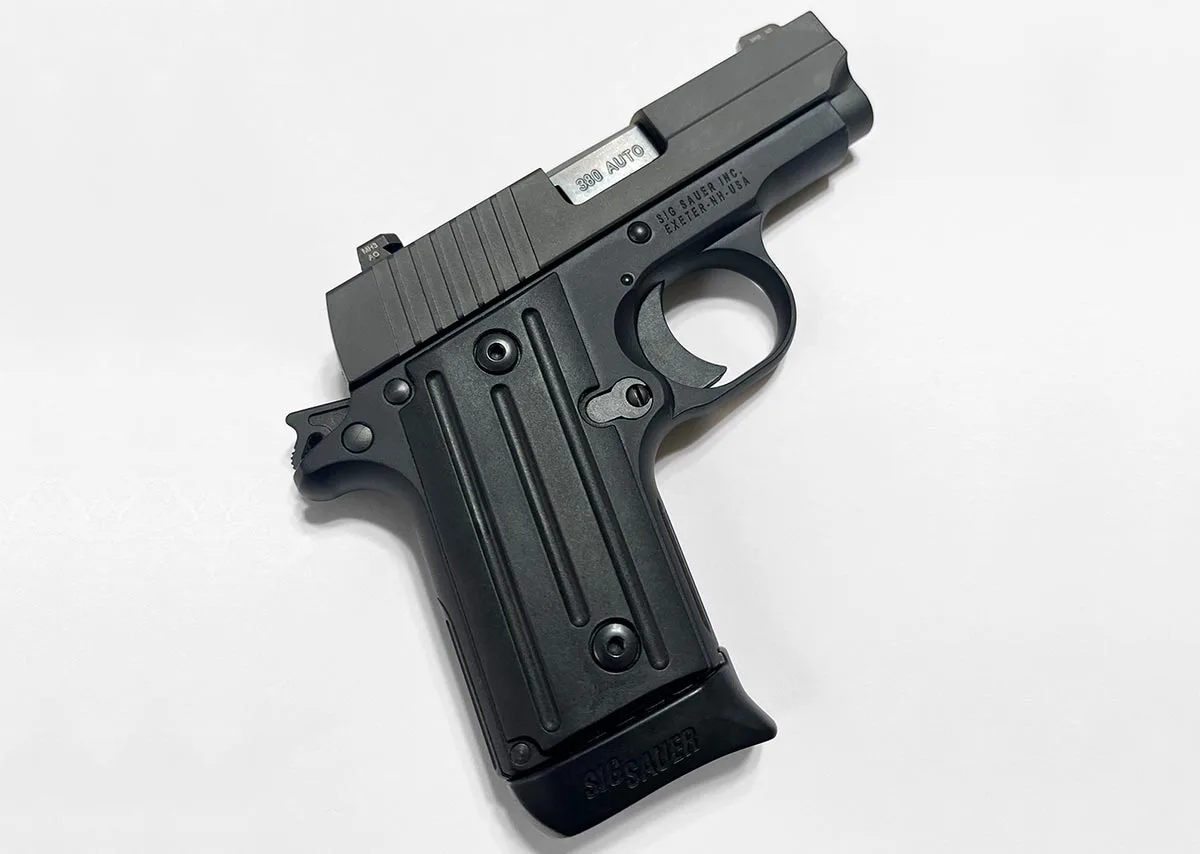 Features of the Sig P238 Nitron
Single Action Only Trigger
Polymer Grip Panels
Carbon Steel Barrel
Black Hard Coat Anodized Finish
Aluminum Alloy Frame
Stainless Steel Slide
Non-Ambidextrous Thumb Safety
Removable and windage adjustable, Steel 3-dot, SIGLITE Night Sights
Includes two, 6-round magazines (7-round magazine with pinky extension is available as a separately purchased item)

Dimensions of the Sig P238
Overall Length: 5.5″
Width: 1.1″
Height: 3.9″
Barrel Length: 2.7″
Weight: 15.2 oz
Fit and Finish
The fit and finish of the Sig P238 is top notch. Black anodized finish is smooth and even. The pistol as a whole, feels solid and well machined. Thumb safety has a nice tactile and audible click.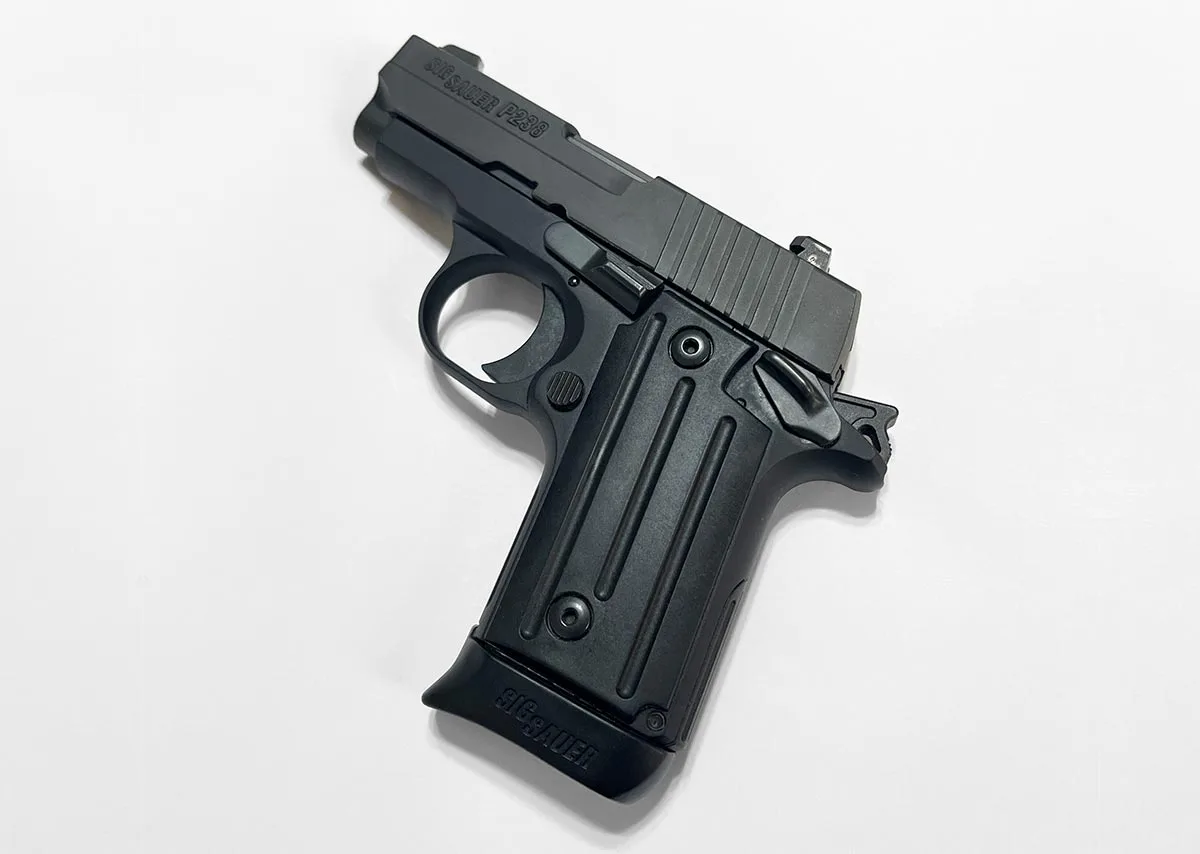 At the Range
The single action trigger is a little heavier than I prefer, but still pretty nice. The trigger also has a tactile and audible reset. The SIGLITE Night Sights which utilizes tritium, are great for quick target acquisition and improved accuracy.
The flush mount 6-round magazine will leave your pinky hanging, so you may want to buy the 7-round magazine with pinky extension, which makes the Sig p238 much more comfortable to shoot.
Having shot at least 500 rounds of 95gr FMJ, along with about 100 rounds of Hornady Critical Defense 380 Auto 90gr FTX hollow points through the P238, it performed flawlessly. Some smaller framed persons may find it a little snappy, but it's definitely very manageable to shoot accurately.
If you can find them, their 7-round magazines with pinky extension, are a great option for concealed carry, particularly for smaller/slimmer women.
For most guys, it should be easy to pocket carry this little pistol, if you so desire.

Final Thoughts
The Sig P238 is a terrific, micro-pistol, particularly when using the 7-round magazines. Unfortunately, Sig Sauer has discontinued making the P238. However, you may still be able to find them on websites such as Gunbroker.com. As an alternative, you may also want to consider the Sig P365 Nitron or their larger Sig P365-XMACRO COMP line of 9mm pistols.