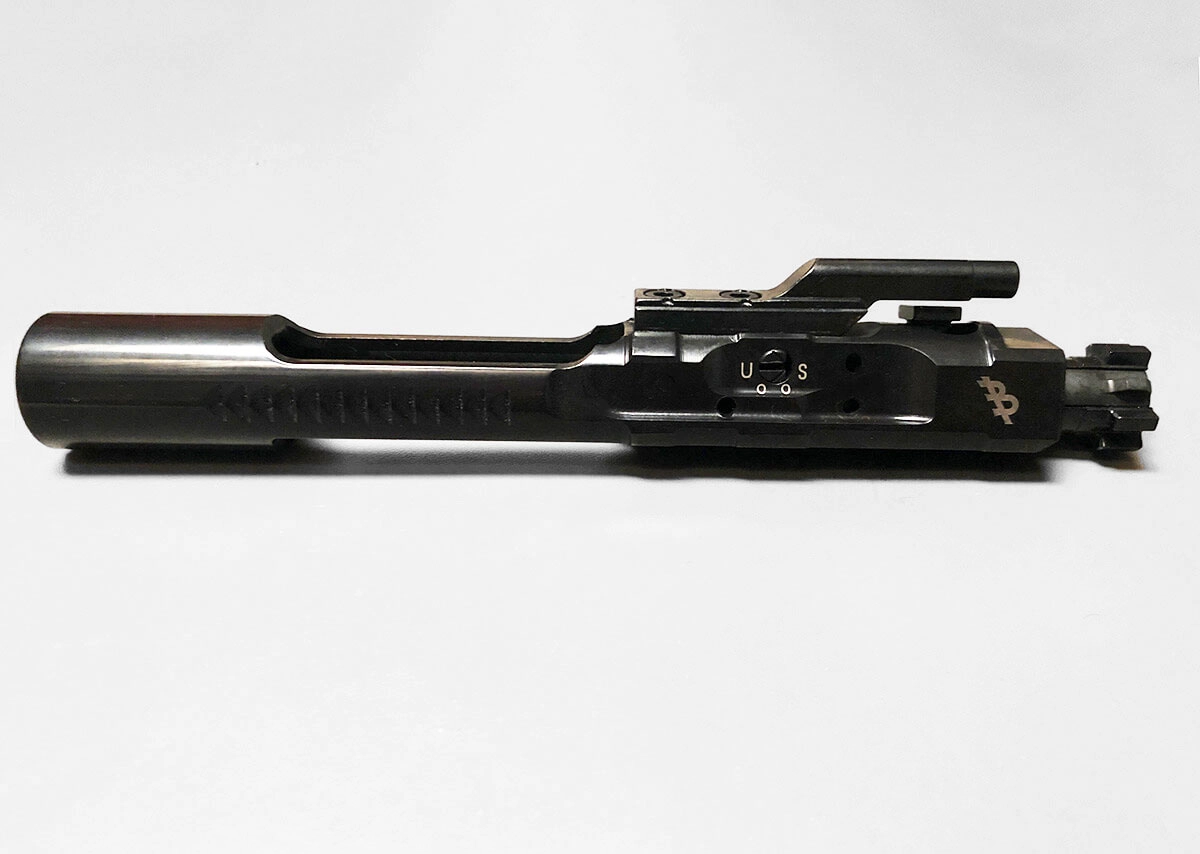 Anyone who regularly shoots an AR-15 suppressed (with a high back pressure, traditional stacked, baffle suppressor), knows that there will be some degree of gas to the eyes.
If you are looking for a way to minimize the gas to your eyes without having to purchase a flow-through suppressor, there are a few ways to accomplish this.
Adjustable Gas Block
The first is to use an adjustable gas block. An adjustable gas block lets you to adjust the amount of gas that enters the gas tube. When you minimize it so the bolt only receives the force it needs to operate reliably, you create softer recoil as well as reduce the amount of gas that hits your face/eyes.
While an adjustable gas block is an excellent way to reduce the amount of gas hitting your face, there are some drawbacks. For one, depending where your gas block is located under your rail, it may not be convenient to access the gas block's adjustment screw, especially if you are planning to adjust the gas regularly to accommodate suppressed and unsuppressed use.
An adjustable gas block can also get carbon lock. This occurs when the gas block's adjustment screw locks up due to carbon fouling so that it is unable to turn.
However, one of the advantages of an adjustable gas block is that it enables you to use a standard carbine buffer. As a result, you save a few ounces and you may notice a little less recoil as well as a little less wear and tear.
Gas Buster Charging Handle
Another option is to use some type of gas buster charging handle. From my experience, the Griffin Armament SN-ACH (Suppressor Normalized Ambi Configurable Handle) works very well to reduce the amount of eye stinging gas hitting your eyes/face (especially when used with an adjustable gas block or adjustable BCG). It costs about $85 which is about the same you'd spend on most any quality, ambi charging handle without the gas redirecting feature.
Adjustable Bolt Carrier
Then there's the adjustable bolt carrier. There are two brands of "full-mass" bolt carrier groups that are most popular, Gemtech and Bootleg. Gemtech only has 2 settings – suppressed and unsuppressed. Bootleg has four settings – Suppressed, 2 intermediate positions and Unsuppressed. Bootleg also includes the bolt, cam pin and firing pin, while Gemtech only provides the adjustable carrier. Bootleg also costs about $50 less than Gemtech.
Features of the Bootleg Adjustable Carrier
Machined from S7 Tool Steel
4 Setting Adjustable Vent System
Lithium Isonite Coating
Gas Adjustment
Full Auto Rated
Staked Mil-Spec Gas Key
Removable Adjustment Pin
Forward Assist Serrations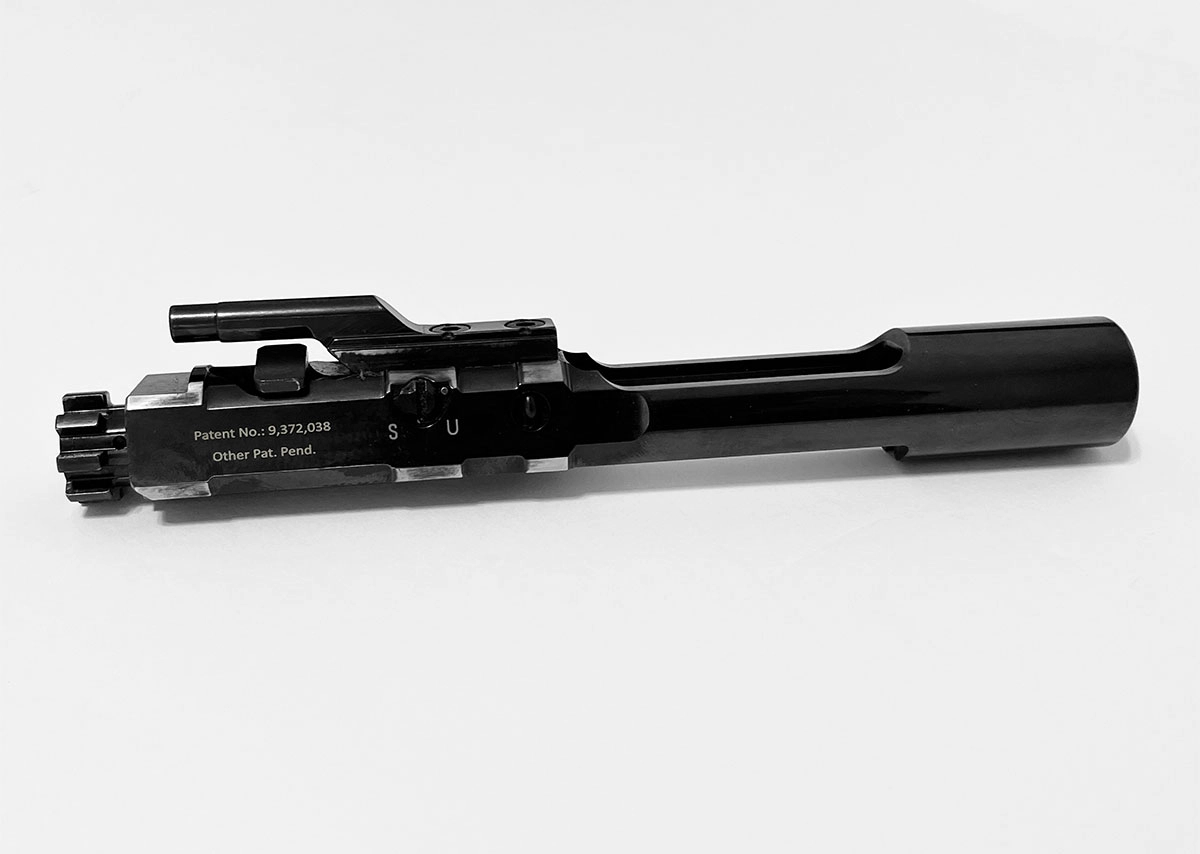 Price of the Bootleg Adjustable Carrier
As of the writing of this review, pricing directly from Bootleg's website was $199.99
General Impressions
The Bootleg Adjustable Carrier has a Lithium Isonite coating which is very slick and smooth, but does show signs of wear at common wear points such as the carrier rails after use. Machining seems good and the gas key appears to be properly staked.
I also like the fact that the Bootleg Adjustable Carrier is very easy to adjust the settings. Simply use a flat-head screw driver to turn the adjustment screw through the ejection port. That's right, you won't need to remove the Bootleg Adjustable Bolt Carrier in order to make adjustments, unlike the Gemtech. And unlike an adjustable gas block, you can easily remove it and use it in another AR.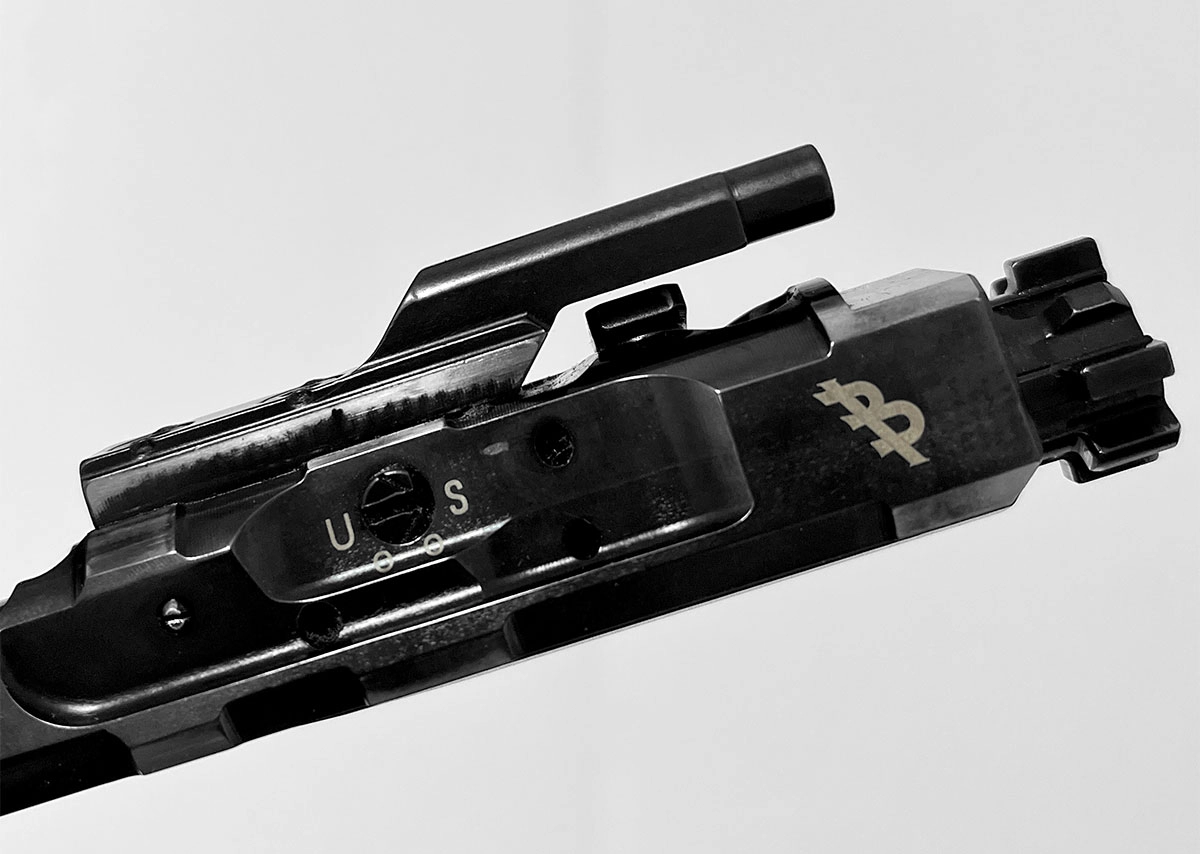 In case you're wondering, the Bootleg weighs in at 11.125 oz which is slightly less than a non-adjustable, Mil-Spec BCG which weighs approximately 11.5 oz.
At the Range
I ran the Bootleg four position, adjustable bolt carrier group in an AR-15 with a YHM Turbo Suppressor, H3 buffer and a BCM carbine action buffer spring. With the carrier set to "Suppressed", there was a noticeable reduction in the amount of gas to my eyes compared to that of a non-adjustable bolt carrier.
However, if you have a really overgassed shorter barreled AR and you're using a suppressor, it may be better to go with an adjustable gas block because you have greater control over the amount of gas that goes into the action.
Additionally, with the Bootleg set to suppressed, brass (M193) ejected anywhere from 1:30-3:30 (somewhat erratic ejection pattern). I get a much more consistent ejection pattern when using Aero Precision adjustable gas blocks.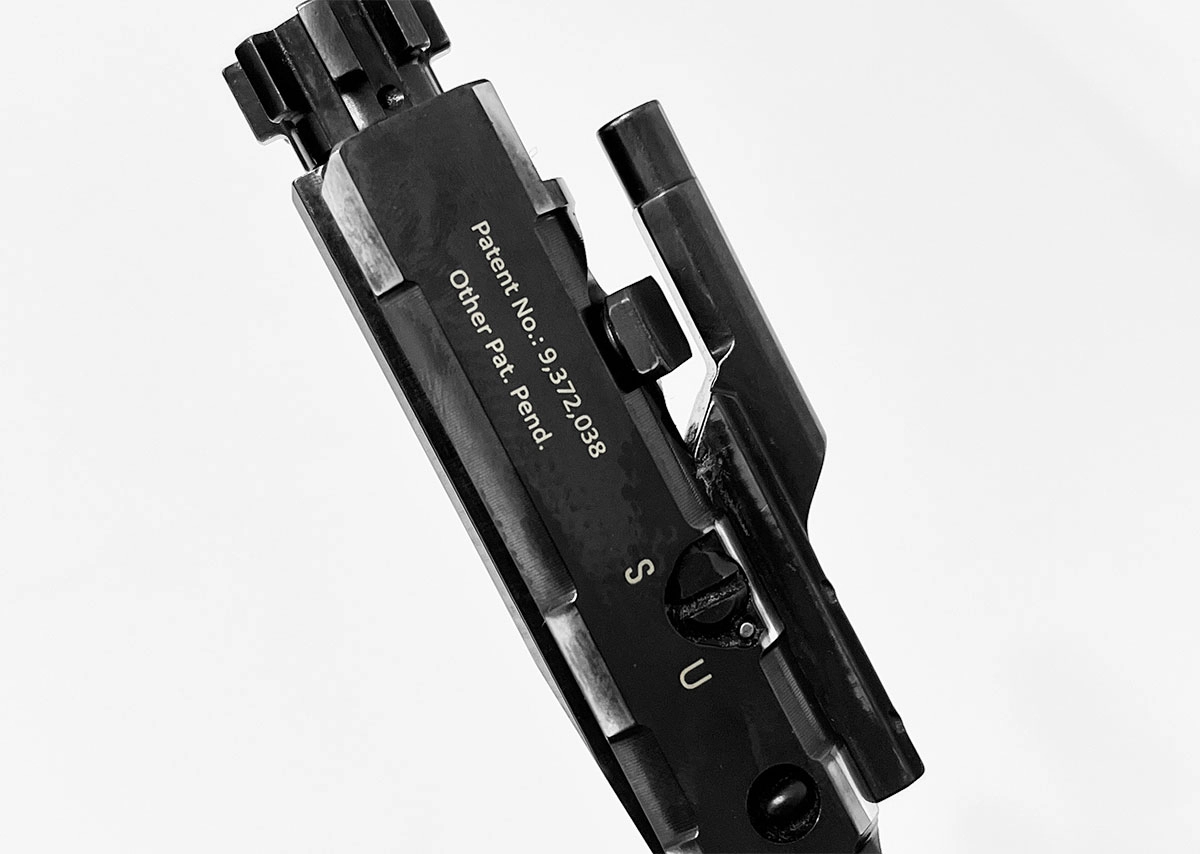 That said, after shooting about 200 rounds, I experienced no failures whatsoever. However, running suppressed, it seems like the Bootleg adjustable BCG is a little louder at the ear, which is likely because it vents more gas than a standard bolt carrier.
One strange thing I noticed when I first put the Bootleg in the upper receiver was that it caused the ejection port dust cover to frequently pop open with the slightest nudge to the AR. However, this annoying phenomenon eventually went away once I put some rounds down range.
Final Thoughts
I prefer to use adjustable gas blocks because you can adjust the gas in your system anywhere from all the way open, to completely closed. This gives you a much better ability to fine tune your gas system which is particularly helpful when using high back pressure cans, on shorter barrels. The result is a more consistent ejection pattern, less gas in the action and enables the use of a standard weight buffer.
However, if you are simply looking for a convenient way to adjust the gas in your AR for suppressed and non-suppressed use, you may want to check out the Bootleg Adjustable Carrier, if you cannot or do not want to spend $1,000+ on a flow-through suppressor.