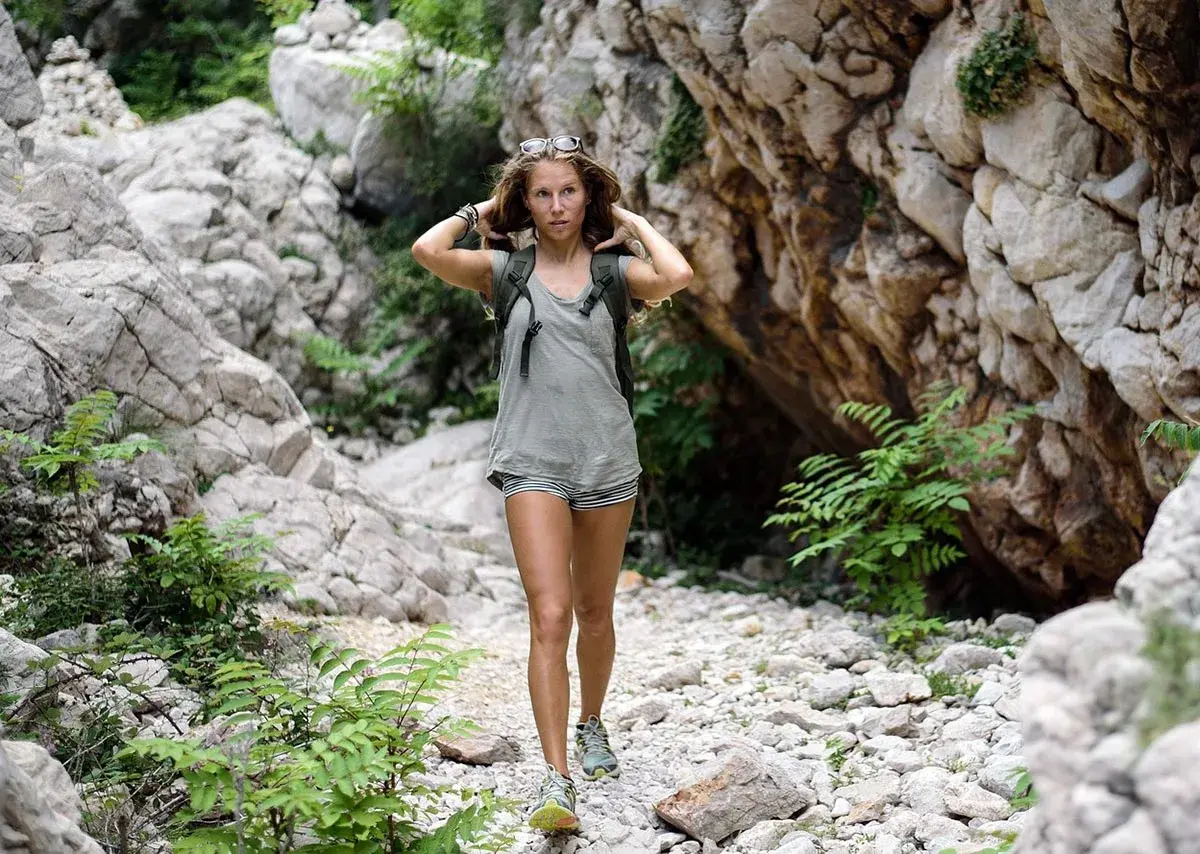 Many of us enjoy hiking or jogging along the trails of our local, state and national parks.
However, how many would consider carrying a firearm during a hike, jog?
Think about it. If you are a mugger, murderer or sexual predator, what better place to launch an attack on an unsuspecting victim (especially a female) then in an isolated area near a trail in the middle of the woods?
How many hikers or joggers would ever think that they would be robbed, assaulted or murdered along their local, state or national park trail?
Unfortunately, attacks can and do happen. Here are a few examples of hiking and jogging attack stories. If you're a female jogger or hiker who is thinking about getting your first gun, you may want to read this.
Hiking Attack Stories
BREAKING NEWS: LAUREN HEIKE MURDER
On May 2, 2023 at at around 10:30am, Lauren Heike, 29, was murdered (stabbed 15 times), while hiking on trail in a nice part of North Phoenix, adjacent to a very affluent area, North Scottsdale, Arizona.
Ms. Heike's body was found near a barbed wire fence with what appeared to be defensive wounds on her hands and arms. According to police, Heike was followed as she walked from the street to a trail, by her alleged attacker. Zion William Teasley, 22, was arrested in connection with the attack.
This tragic crime should alert women to the dangers of complacency when it comes to their safety. It does not matter where you live, work, or spend time to relax. Violent crime, including home invasions, can occur anywhere (even in affluent communities) and at any time of day or night. Thus, you should not assume that a your will never be a victim of a violent crime, simply because you are in a "safe" area. In today's world, it is important that women take the necessary precautions to ensure their own safety.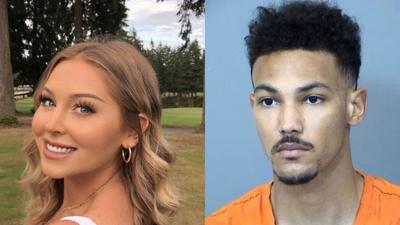 Lauren Heike (left), Zion Teasley (right) – (Phoenix Police Department/Submitted)
Hiking Attack Story #2
January 1, 2008, Meredith Emerson, 24, went hiking with her dog Ella, along a trail on Blood Mountain in northern Georgia, as she had done many times before. At some point, she was attacked by a drifter, Gary Hilton, 61, (who turned out to be a serial killer). According to Hilton, he targeted 24-year-old Emerson because she was a woman.  However, Emerson put up a valiant and unanticipated fight such that Hilton almost lost the upper hand. And despite Emerson being young and trained in martial arts, Hilton eventually subdued her by punching her in the face and convincing her that all he wanted was her ATM card and PIN.
After 3 days of captivity, Hilton told Emerson that he would set her free, but instead he tied her to tree. He subsequently told her that he was going to his van to make coffee but when he returned, instead, beat her to death with a car jack handle from behind. Here is a link to a news report about this tragic event.
According to Hilton, he targeted 24-year-old Emerson because she was a woman.
Jogging Attack Story #1
October 2017, an unknown man tackled a UC Berkeley student from behind as she was jogging along a the Upper Fire Trail in Berkeley, CA at approximately 7pm. The man attempted to remove the student's shorts and groped her. Fortunately, the student was able to fight off her attacker causing him to run off.  Here is a link to a news report about this attack.
Jogging Attack Story #2
September 16, 1992, Sheri Ball-Garcia, 28, went for a run at about 5:30am along the Honoapiilani Highway, in Kaanapali, Maui. Ball-Garcia felt safe running along this road as she admired the amazing natural beauty around her. As she completed her second mile, a man who stood 6 feet tall and approximately 220lbs, grabbed her and punched her in the face, breaking her nose. He then threw her over the guardrail to shield her from public view. Subsequently, her attacker smashed her face into rocks for several minutes. Her attacker then sexually violated her with his fist until she bled and proclaimed that he would rape and kill her. After her pleas fell on deaf ears, he pulled down his pants. Ball-Garcia saw this as an opportunity to dive into the water and swim to a buoy for safety. Almost immediately thereafter, she heard police sirens as several law enforcement cars pulled up near where her attack began. Ball-Garcia had suffered 13 fractures to her skull along with 7 to her nose, 2 teeth knocked out and had significant injuries below the waist. Here is a link to this heart-wrenching story.
Armed Good Samaritan Stops Sexual Assault along Joggers' Trail
September 15, 2017. Austin, TX, Josh Williams, 39, who has been licensed to carry a gun for about 10 years, was jogging along Austin's busy Hike-and-Bike Trail at approximately 5:30am when he heard screams from a woman. He then used his flashlight to find that a man was on top of the woman, attempting to sexually assault her. Williams then pulled out his gun (a Glock 43) and ordered the man to get off of the woman. The attacker told Williams that he knew her, but the woman told Williams that she did not know him.The man, who police later identified as Richard McEachern, 22, ran off.  Here is a link to the story.
What is the Takeaway?
Always be aware of your surroundings while hiking, jogging and running.
Never hike, jog or run alone, particularly if you are a woman.
Never wear earbuds listening to music or otherwise hinder your ability to hear what's going on around you.
Avoid hiking or jogging at night or early morning when fewer people are around and when an attack can be masked during low-light conditions.
Avoid hiking or jogging along isolated trails or in isolated areas.
When confronted by a stranger, maintain a safe distance and position yourself such that there is a barrier between you and the stranger (i.e. use a pile of rocks, trees, etc.)  Do not let a stranger distract you with idle chatter as he creeps closer towards you. Observe the stranger's body language and movement. Does he look nervous, tense, or crazy? Keep watch over his hands and facial expression. Never take your eyes off of the stranger (assuming you have determined that he has no nearby accomplices), as you try putting greater distance between you and him. If the stranger creeps you out and/or does not listen to your verbal commands to leave you alone, be mentally and physically prepared for a physical confrontation. If you are trapped in an isolated area with a stranger and an attack is imminent, your best chance of survival may be to use a concealed firearm (where permitted by law). If you do carry a firearm (concealed), train regularly to use it.
Always let someone know where you are going and when you should be expected to return
If you are an avid hiker to remote locations where cell service is not available, consider purchasing a satellite phone (they start at around $250 plus the cost of service – isn't your life worth it?).
If you must hike, jog or run alone, consider carrying a gun, or at the very least, pepper spray, where permitted by law. Please check your state and local gun carry laws. Here is a link to a Quick Guide to Gun Regulations in the Intermountain Region – National Park Service