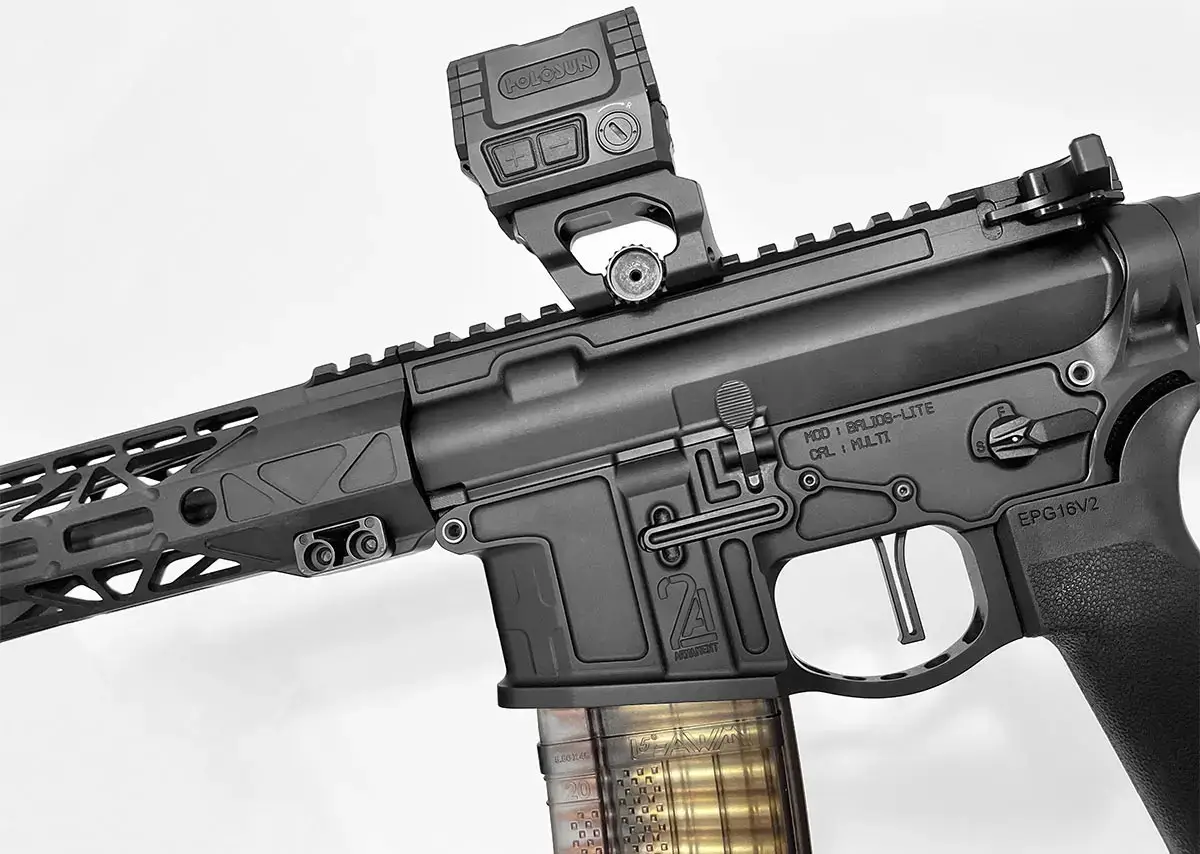 2A Armament makes a wide range of high quality AR-15 products, from lightweight adjustable bolt carrier groups, to gas blocks, handguards and complete rifles. However, their lightweight, Balios Lite billet receiver set, is perhaps one of their best known products.
As of early 2022, the Balios Lite receiver sets are still out of stock from just about every online retailer that I checked. You can always sign up for the "Email me when Back-In-Stock" notifications.
In this article, we showcase a lightweight AR build using the 2A Armament Balios Lite, Gen 2, billet receiver set.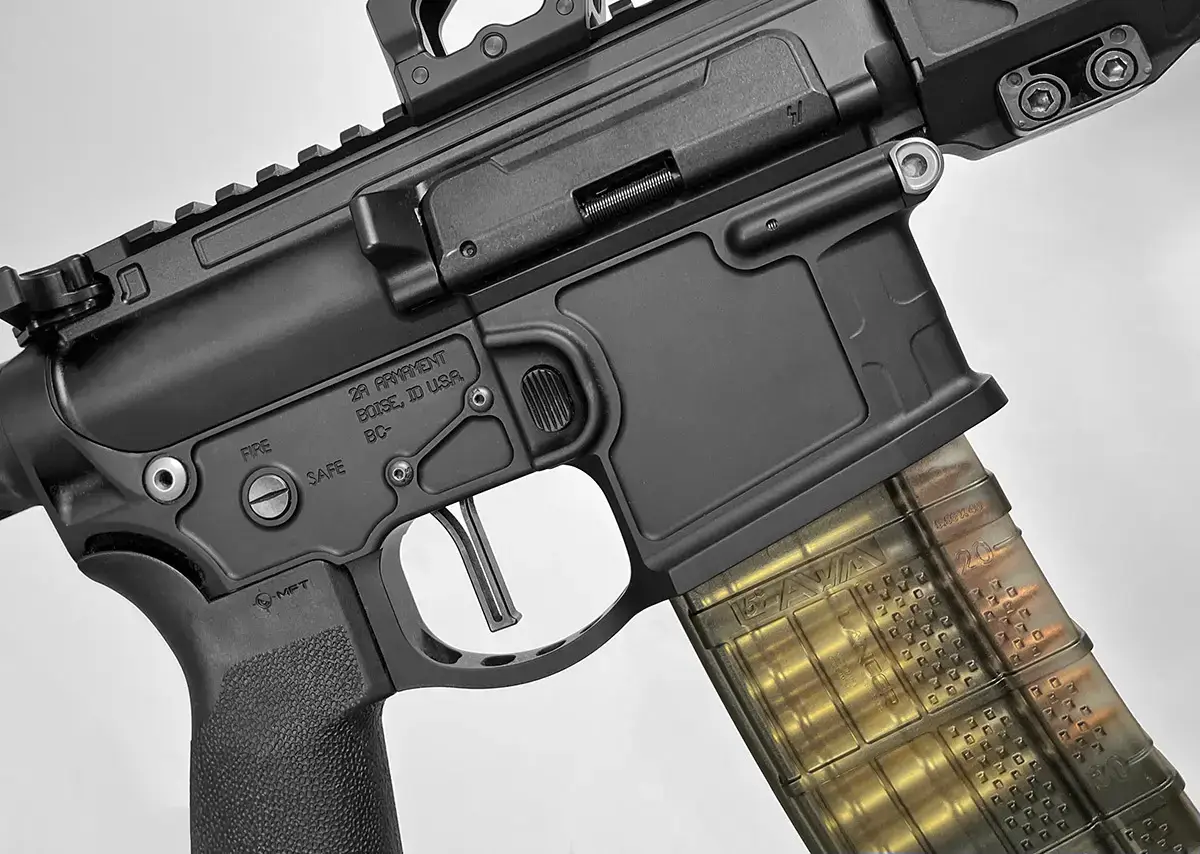 2A Armament Balios Lite Gen 2 Features
CNC Machined from American sourced 7075-T6 plate aluminum
Pocketed design reduces weight, and enhances appearance
Threaded Bolt Catch Pin
Flared Mag Well
Minimalist Integrated trigger guard
M4 style feed ramps
Tapered charging handle ramp to reduce wear marks
Bead blasted and hard coat anodized black (Type III, Class 2)
Stripped Upper weight: 5.8 oz
Stripped Lower weight: 6.5 oz
Total Weight of Stripped Upper and Lower Receiver: 12.3 oz
Made in Boise, Idaho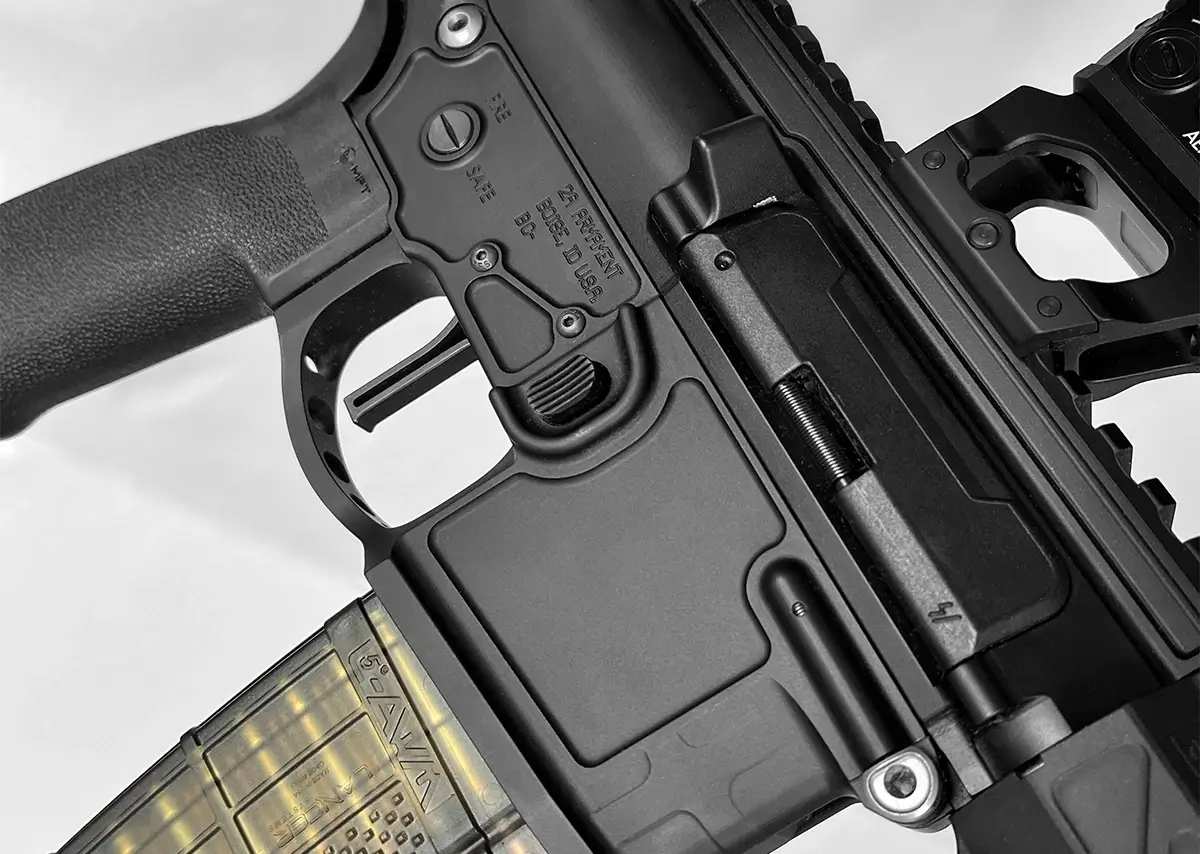 2A Armament Balios Lite Billet Receiver Set Fit and Finish
The upper and lower receiver fit was so incredibly tight that it was difficult to line them up enough to be able to push through the takedown pins. The machining is excellent and the anodized finish is smooth.
It was also obvious how 2A Armament went about reducing the weight of its Balios Lite receivers. This can be seen particularly from the receiver walls, which are noticeably thinner than on most receivers. Due to the thinner receiver walls, it is recommended that you use 2A Armament's takedown pins (steel or titanium) because many other brands of takedown pins have a beveled edge at the ends of the pins which can protrude ever so slightly, preventing the upper receiver from sliding into the lower receiver. For instance, I can tell you that the Lantac titanium takedown pins won't work because they prevent the upper and lower from fitting together. 2A Armament should mention this on their website.
What I Don't Like about the 2A Armament Balios Lite Billet Receiver Set
While the integrated trigger guard on the Balios Lite is much narrower than I prefer, I particularly do not like how the outer edges are so minimally rounded off that they feel sharp against the finger.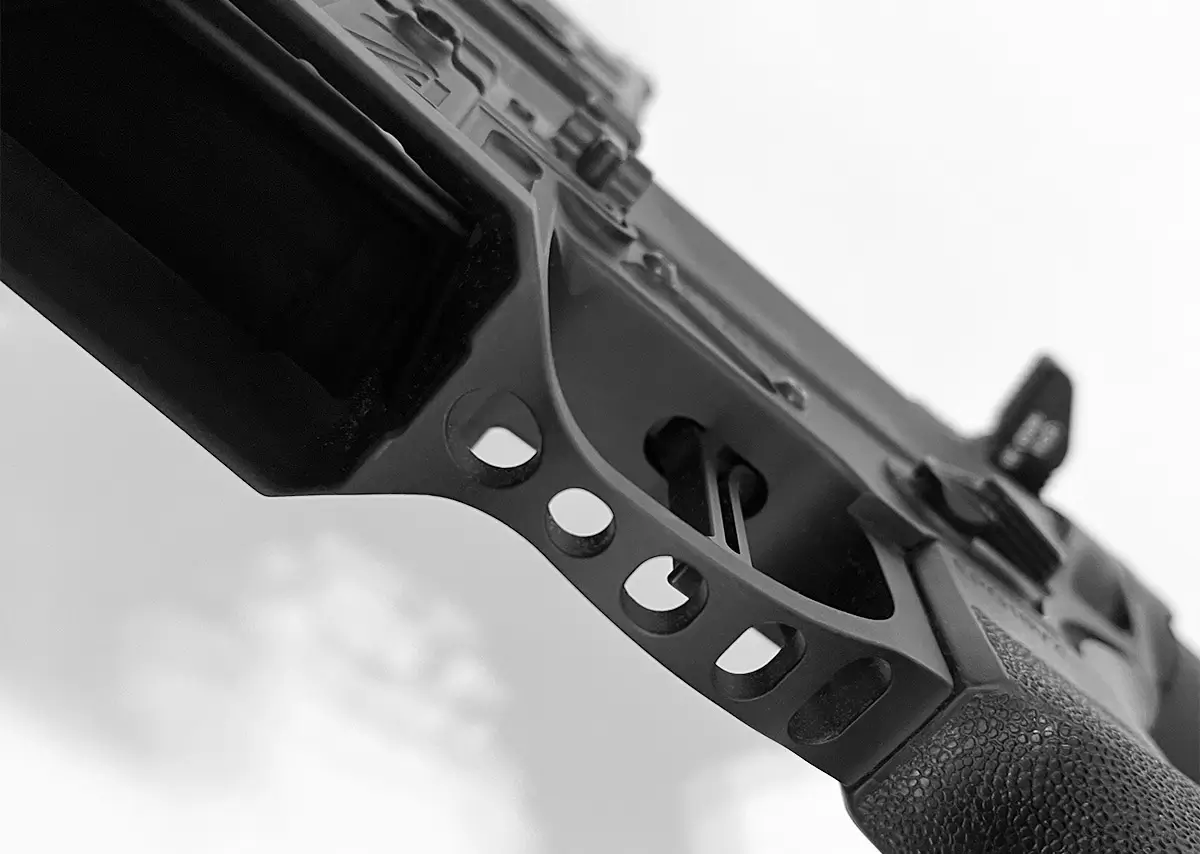 2A Armament Balios Lite Build
I believe the Balios Lite is currently the lightest (12.3 oz) stripped billet receiver set on the market (V Seven's LR-Enlightened Receiver Set is a close second at 12.8 oz).
That said, the goal was to build a relatively lightweight, but not necessarily the lightest AR possible, without the use of carbon fiber, preferring metal parts instead.
Without optics, this Balios Lite build is still pretty lightweight. Keep in mind that the YHM mini muzzle brake alone weighs 3.2 oz. Thus, if a suppressor was not being used, a titanium flash hider could be substituted, which would reduce total weight of this build by about 2 oz. Additionally, if a 2A Armament Titanium Regulated bolt carrier group (5.95 oz) was used, along with a carbon fiber buffer tube and carbon fiber handguard, the total weight of this build could be brought down even more.

2A Armament Balios Lite Billet Receiver Set Pricing
MSRP: $559. Street price is $559 or higher.
2A Armament Balios Lite Custom Build Parts List
2A Armament Balios Lite Gen 2 Billet Receiver Set machined from 7075 Billet Aluminum
2A Armament Aluminum Magazine Catch Assembly
2A Armament Titanium Takedown Pins
Radian Talon-GI Safety Selector 45/90 degree
Dirty Bird AR-15 Anti-Walk Pin Set
V Seven Ultra-Light Aluminum Castle Nut
NBS Low Mass Steel Bolt Carrier Group with Nitride Finish (8.8 oz)
BCM Carbine Action Spring
Standard 3 oz Carbine Buffer
Aero Precision Adjustable Gas Block (.625 gas block journal)
Aero Precision Stainless Steel Gas Tube
Strike Industries Ultimate Dust Cover (Polymer)
Scalarworks LEAP/01 Mount
YHM Mini Phantom QD Muzzle Brake
Mission First Tactical Engage Pistol Grip V2
V Seven Titanium Grip Screw
At the Range
After shooting about 260 rounds of 5.56 NATO 55 gr FMJ (M193), suppressed with a YHM Turbo T2 and an Aero Precision adjustable gas block dialed in, this Balios Lite build ran perfectly. As expected, the pencil barrel heated up the handguard pretty quickly compared to a heavier profile barrel.
Final Thoughts
Clearly, the 2A Armament Balios Lite is a top-tier, lightweight receiver set.
Is the Balios Lite Matched Receiver Set Worth it?
I definitely feel that the Balios Lite matched billet receiver set is well worth the money.
If you are looking for a top quality, lightweight AR-15 billet receiver set, you might want to consider the Gen 2 Balios Lite from 2A Armament.