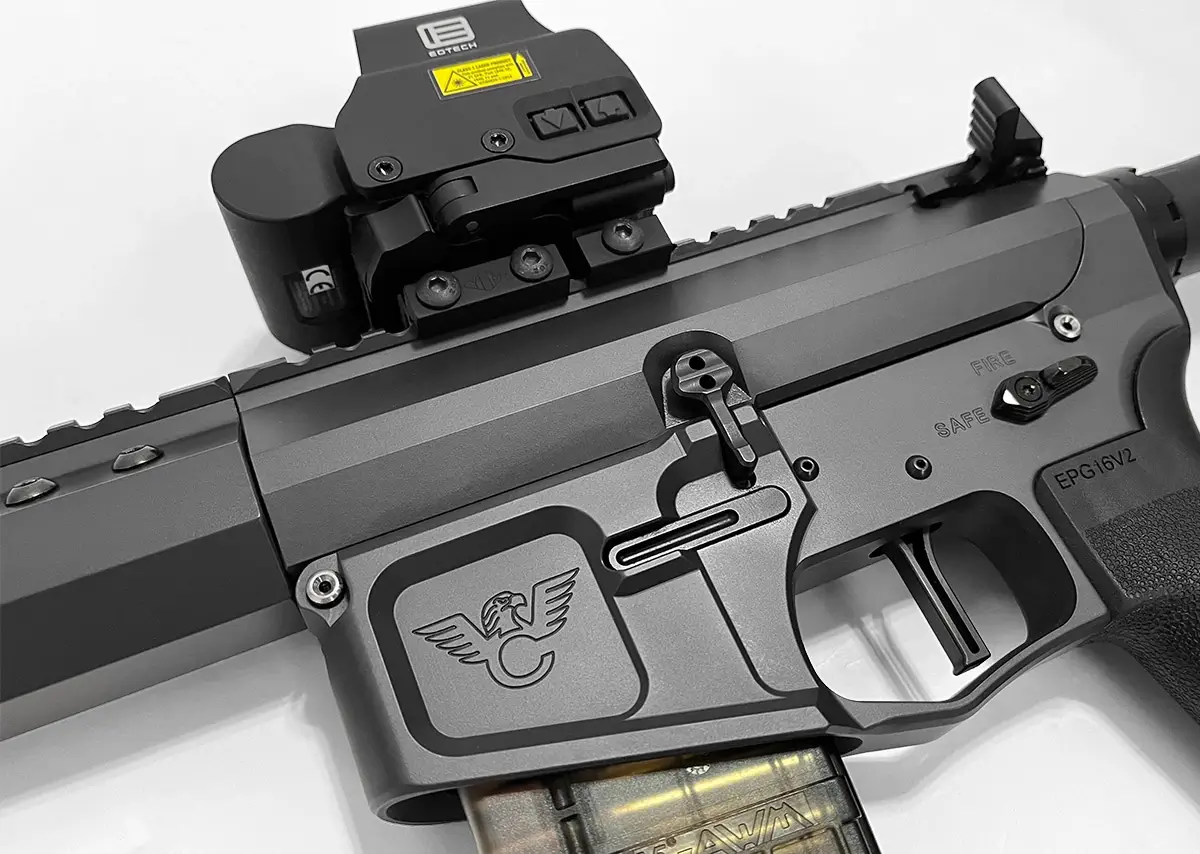 Wilson Combat has been building custom 1911 pistols since 1977. By 2002, they were machining AR related products such as receivers and handguards.
Since then, Wilson Combat has expanded its product line to become a formidable manufacturer of custom firearms and parts. These include its high-end, AR-style rifles offered in a wide range of calibers.
In this article, we'll take a look at their standard weight, non-ambidextrous, AR-15 billet upper and lower receiver set (TR-LOWUPP-BIL-ANO) in a custom build.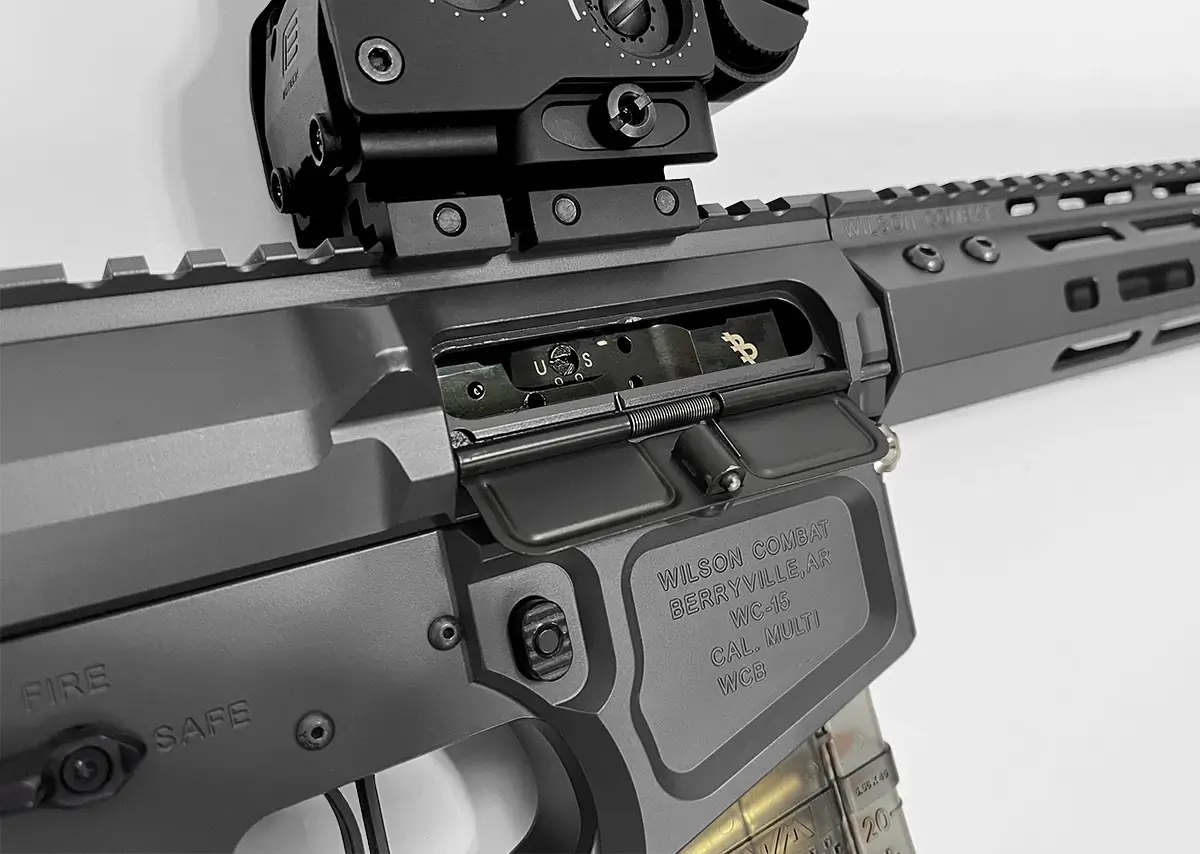 Wilson Combat Matched Billet Receiver Set Features
CNC machined from 7075-T6 aluminum billet stock
Stylized shell deflector
M4-style extended feed ramps offering better reliability with various calibers
Undersize bolt raceway providing smoother chambering, improved feeding and improved recoil dynamics.
Slick side upper receiver
Oversized magwell for faster reloads
Precision threaded receiver and reamed pin holes
Hex screw bolt catch retention
Anodize finish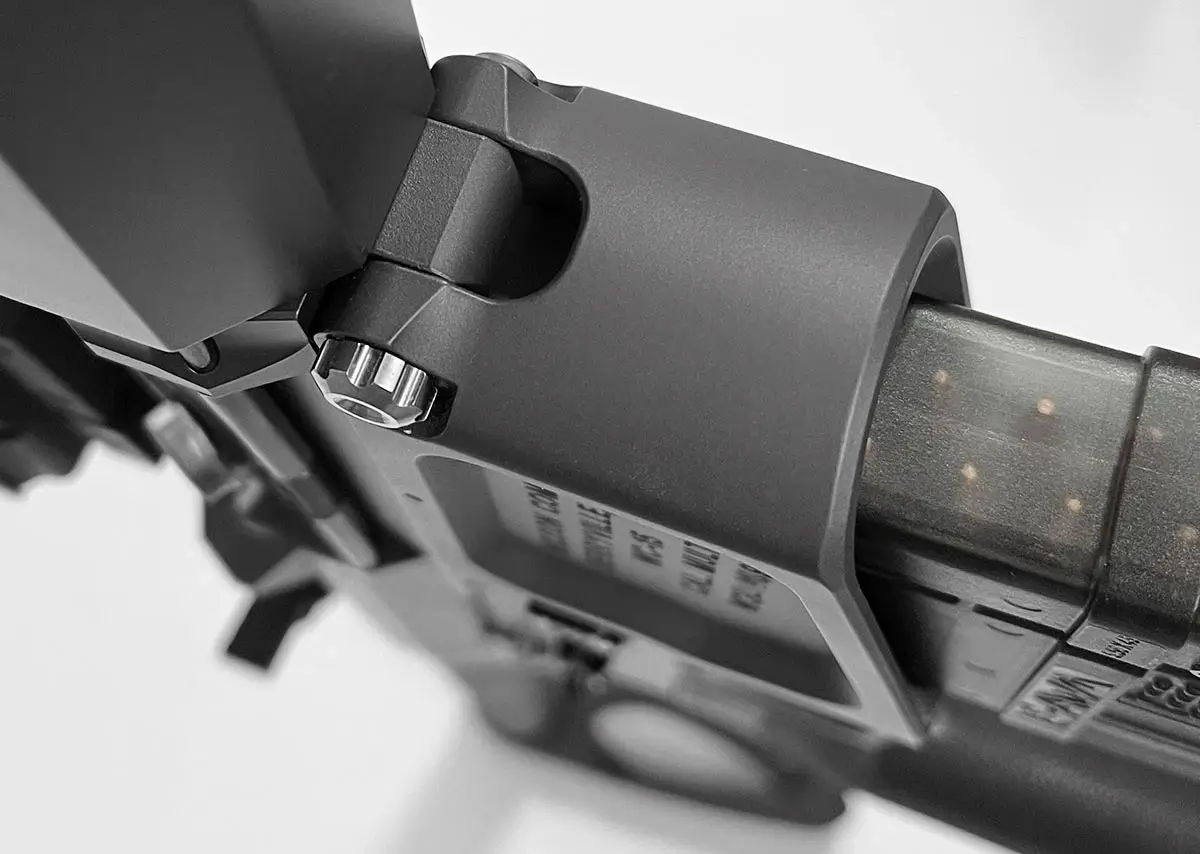 Weight of Stripped Wilson Combat Billet Upper and Lower Receivers
Upper Receiver: 9.2 oz
Lower Receiver: 11 oz
At 20.2 oz, the Wilson Combat stripped billet receiver set is a little on the heavy side, especially compared to the 12.3 oz, 2A Armament Balios Lite stripped receiver set. However, Wilson Combat does offer a lighter weight (7.6 oz) version of their upper billet receiver for those looking to save a little weight. More on that later.
Wilson Combat Matched Billet Receiver Set Pricing
MSRP: $615. Street price is about $400. Sometimes, Wilson Combat offers it for less than $400 (I've seen it in the mid-$300 range), when on sale.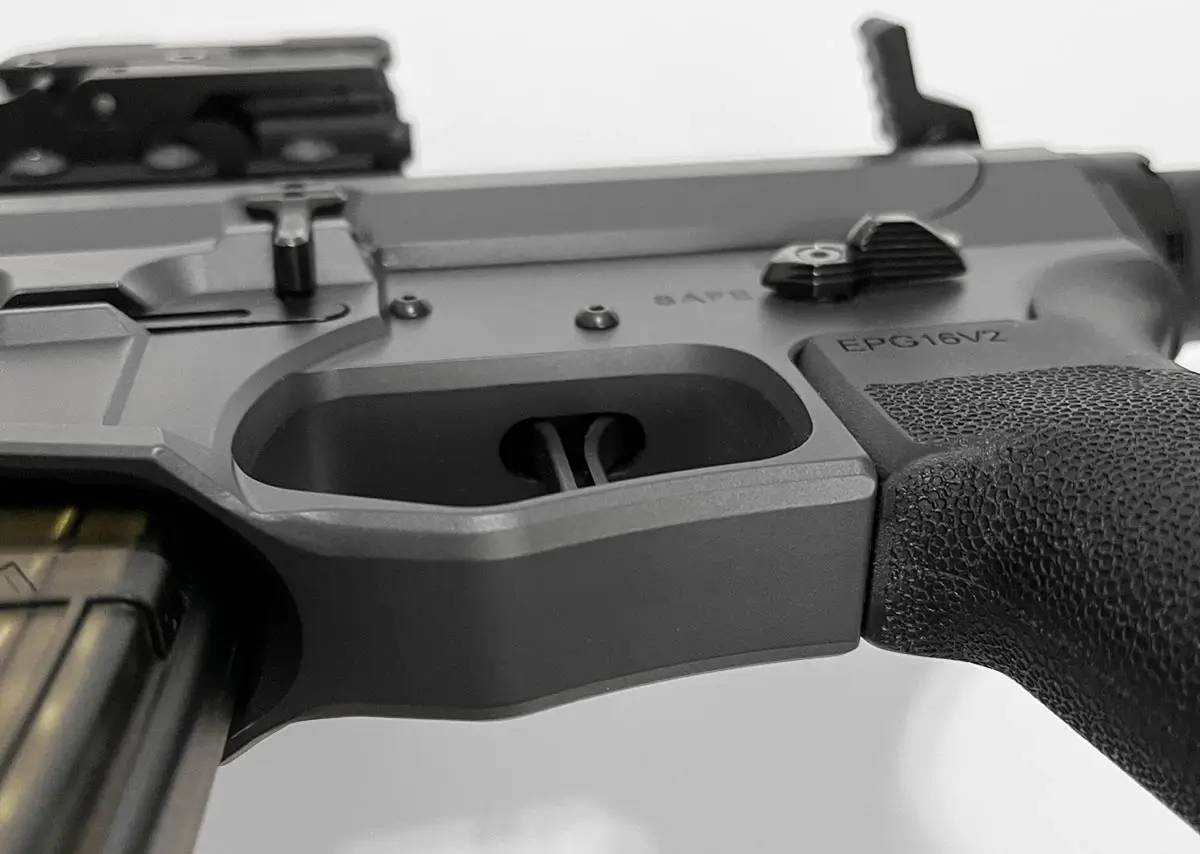 Wilson Combat Matched Billet Receiver Set Fit and Finish
The design and machining of the Wilson Combat billet upper and lower receivers are among the finest I have seen. I really like the design of the oversized magwell. I also love the wider integrated trigger guard which has nicely beveled edges that sit comfortably against the finger.
Wilson Combat also makes a lighter weight (7.6 oz) version of their upper billet receiver, which has material removed from the sides and a Picatinny top rail with a scalloped design that is the same found on the Picatinny top rail of their handguards.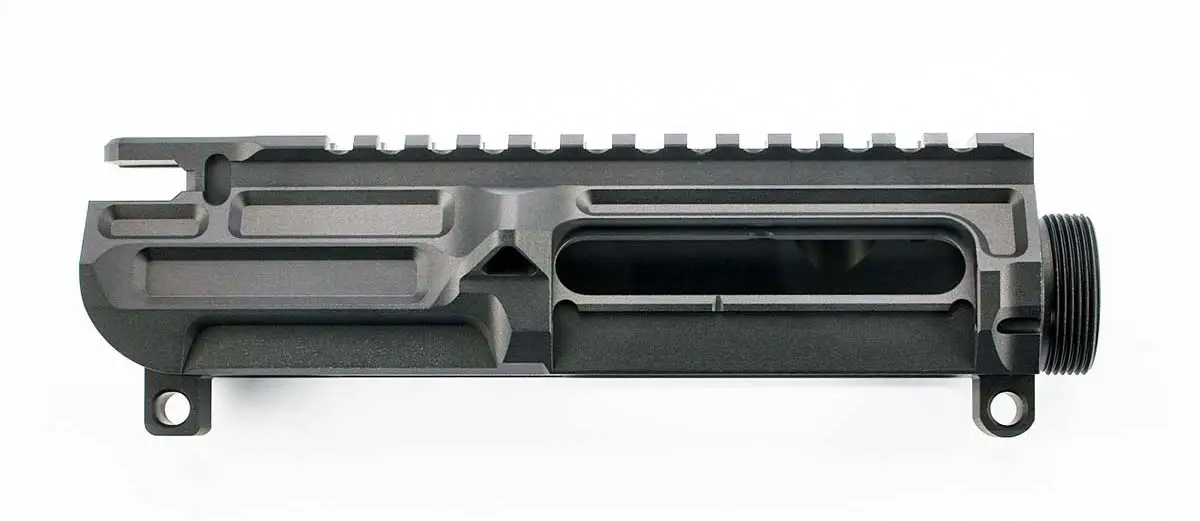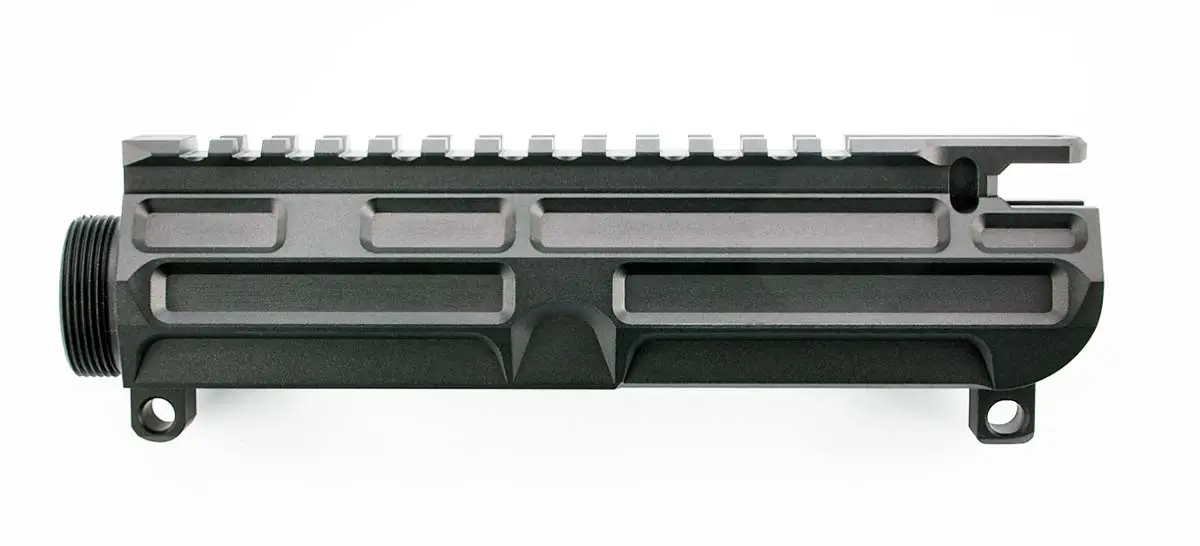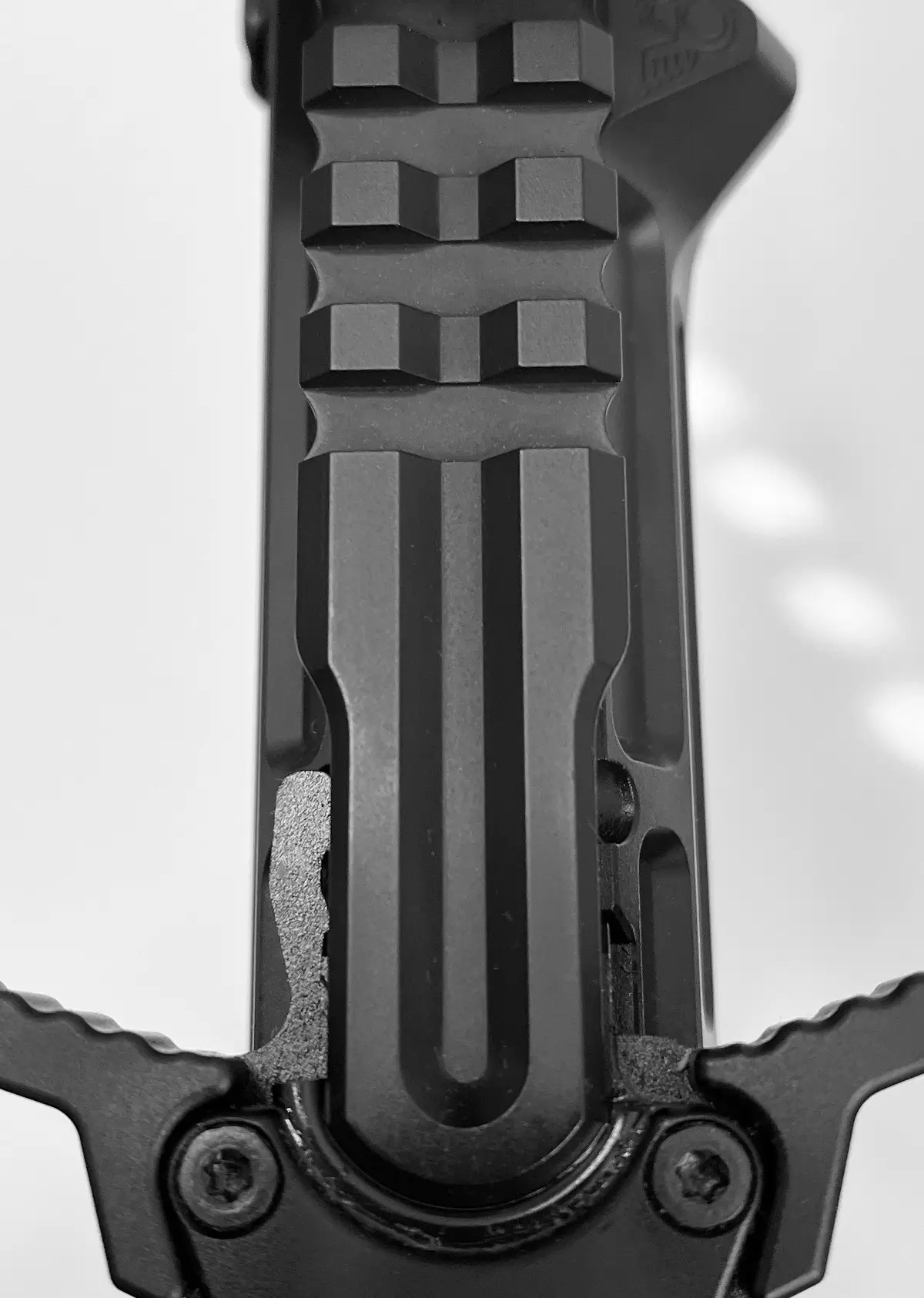 That said, the upper and lower receivers do have a little bit of side-to-side slop, despite using the included black rubber tube/bumper that is supposed to provide vertical tension between the upper and lower for a tighter fit. This rubber tube/bumper sits inside a machined hole within the lower receiver. Some people may find the side-to-side slop of this matched billet receiver set to be disappointing. Keep in mind that inserting a loaded mag almost eliminates this side-to-side slop.
Wilson Combat's standard "black" anodized finish is more of a flat grey color (see image below), that tends to easily show scratches and marring.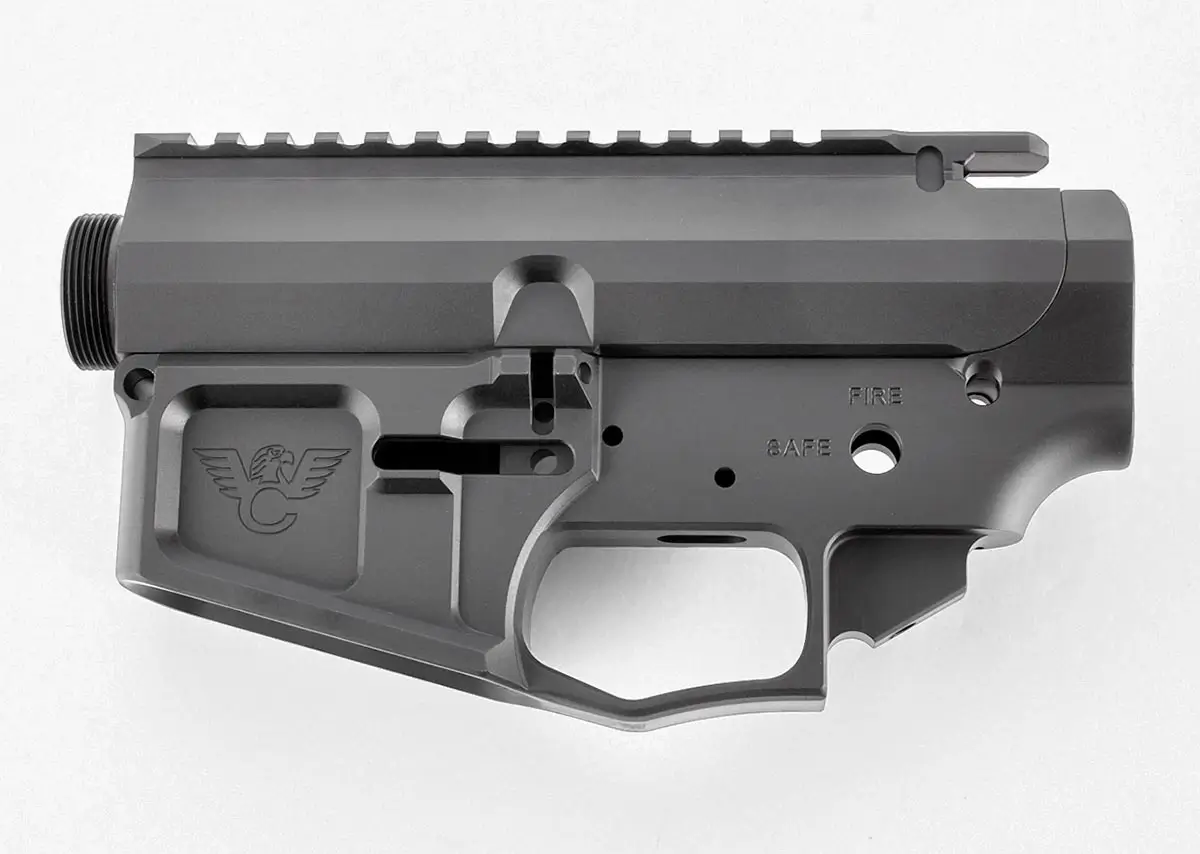 You can always order your receiver set directly from Wilson Combat and pay extra for their "Armor-Tuff" finish in a color of your choice. Armor-Tuff is Wilson Combat's proprietary finish that is similar to Cerakote and costs $90 to have it applied to their receiver set. According to the Wilson Combat website, Armor-Tuff must be ordered in conjunction with an Anodized Upper/Lower Set.
Color options for Amor-Tuff are:
Black

Burnt Bronze

Federal Brown

Flat Dark Earth

Gray

OD Green
The anodized finish of their handguard also did not match the anodized finish of the receiver set. Therefore, I ended up having the receiver set and handguard Cerakoted in Sniper Grey, which can be seen in all of the images of the fully assembled AR-15 build in this article.
What I Don't Like about the Wilson Combat Billet Receiver Set
As noted earlier, the Wilson Combat billet receiver set has some side-to-side slop, which is annoying.
I'm also not a fan of their "black" anodized finish as it is actually a dull grey color (definitely not black) that easily shows scratches and marring, in addition to not matching the anodized Wilson Combat handguards. This is why you may also want to have it Cerakoted, which of course, adds to the cost of the receiver set and handguard.
Another thing I don't like is that Wilson Combat puts the rear takedown detent channel/hole for the detent spring, further down the rear of the lower receiver so that the rear detent spring must be held in place by the top of the pistol grip. This is a real pain in the ass, so much so, that I almost ended up using a 4-40 tap to put in a threaded allen screw that would capture the rear detent spring.
And finally, I don't like that the Wilson Combat Billet upper is not compatible with the Strike Industries polymer Ultimate Dust Cover.
Wilson Combat Custom Build Parts List
Wilson Combat Billet Upper and Lower Receiver Set
Wilson Combat Bolt Release
Wilson Combat Ejection Port Dust Cover (the Strike Industries polymer Ultimate Dust Cover is not compatible with the Wilson Combat Billet upper)
V Seven Titanium Mag Catch/Release
Lantac Titanium Ultimate Takedown Pin Set
Triggertech 45 degree Ambi Safety Selector
NBS Low Mass Nitride Bolt Carrier (previously used the Bootleg Adjustable Bolt Carrier Group)
Aero Precision Adjustable Gas Block (previously used the 2A Armament Titanium Gas Block .750″)
Dirty Bird AR-15 Anti-Walk Pin Set
V Seven Ultra-Light Aluminum Castle Nut
Radian Weapons Ultralight QD Endplate with Titanium QD Sling Swivel Cup
EOTECH EXPS2-0 in Black
YHM Mini Risers (YHM-226 and YHM-9490)
YHM Mini Phantom QD Muzzle Brake
Mission First Tactical Engage Pistol Grip V2
V Seven Titanium Grip Screw
Aero Precision Stainless Steel Gas Tube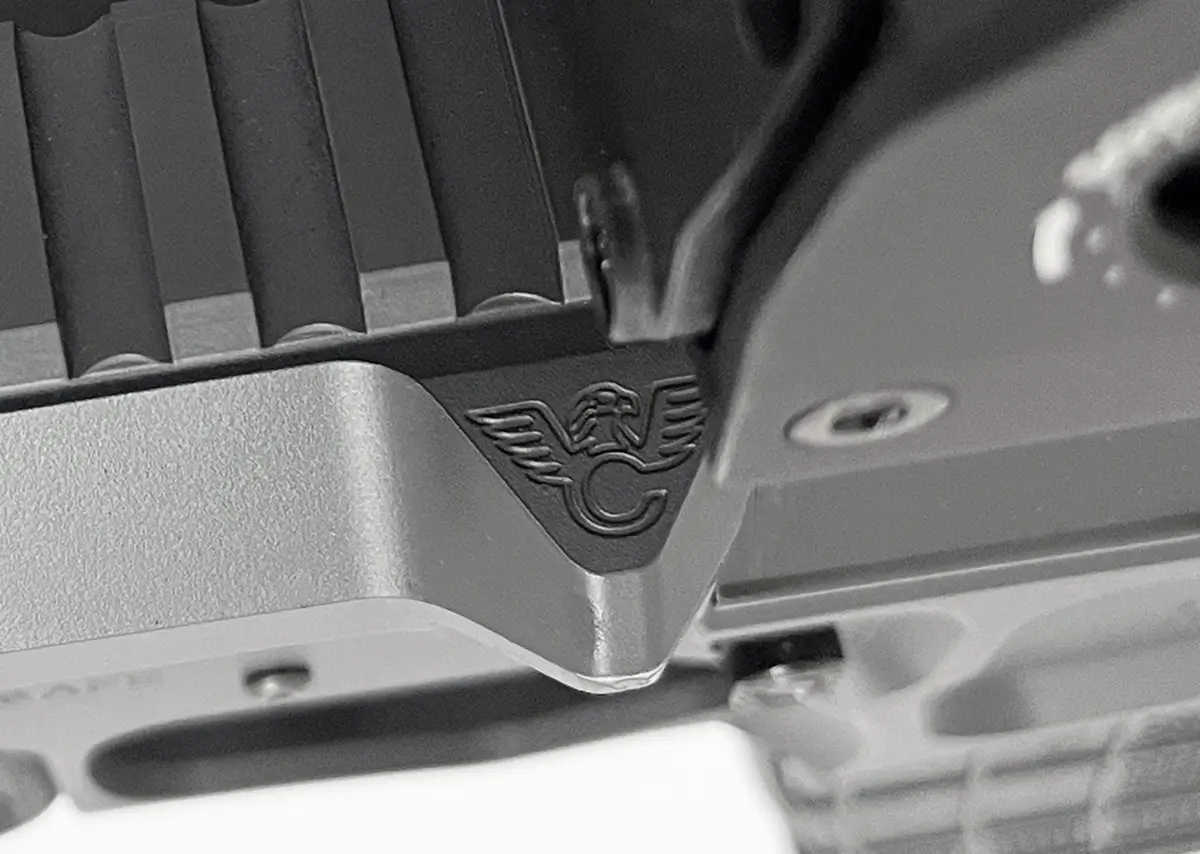 At the Range
Originally, for this particular build, I chose to use the Bootleg adjustable bolt carrier group instead of an adjustable gas block, to more easily adjust the gas for use with and without a suppressor. Since the Bootleg adjustable BCG does not reduce the flow of gas as much as an adjustable gas block, I needed to use a heavier buffer for suppressed shooting.
However, I subsequently switched to the Aero Precision adjustable gas block which enabled me to use a standard weight, JP Silent Captured Spring, GEN 2 (JPSCS2-15) as well as a low mass BCG.
Having shot approximately 360 rounds of 5.56 NATO 55 gr FMJ suppressed (YHM Turbo T2), the Wilson Combat custom build performed flawlessly.
Final Thoughts
If you are looking for one of the finest, non-ambi, stripped billet AR receiver sets (for AR-15 or AR-10), you might want to check out Wilson Combat.